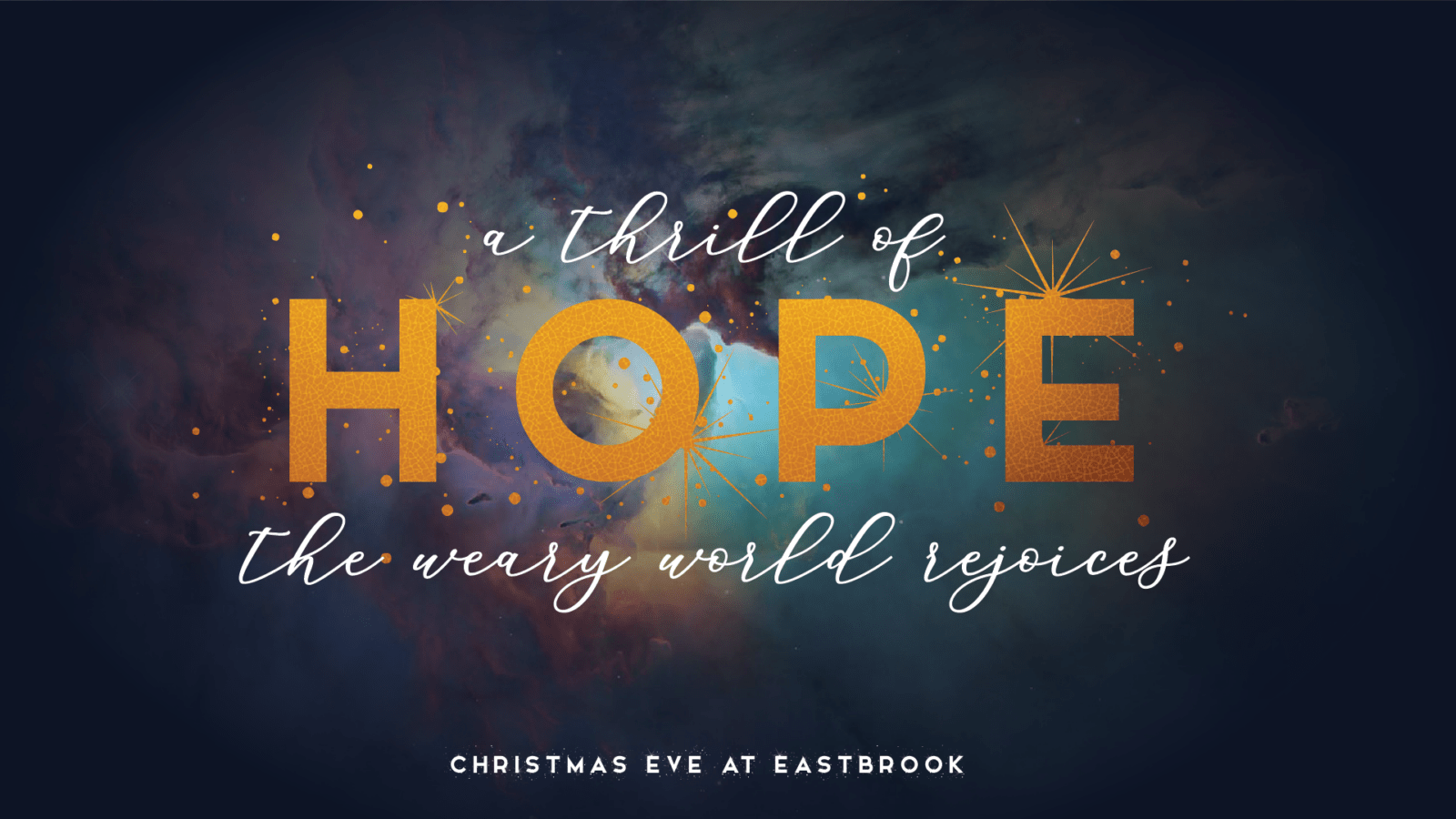 2:30 Christmas Eve Service
We live in a weary, broken world—but not without hope! This Christmas Eve we invite you into the celebration of hope that is found for everyone in Jesus.
"And His Name will be the hope of all the world." (Matthew 12:21)
If you would like to serve in welcoming and greeting at Christmas Eve, please contact Jim Caler. If you would like to participate in our Christmas Eve Choir, please contact Lisa Kay Galloway.
**Note that we will have 4 identical services on Christmas Eve at 1, 2:30, 4 & 5:30 pm.