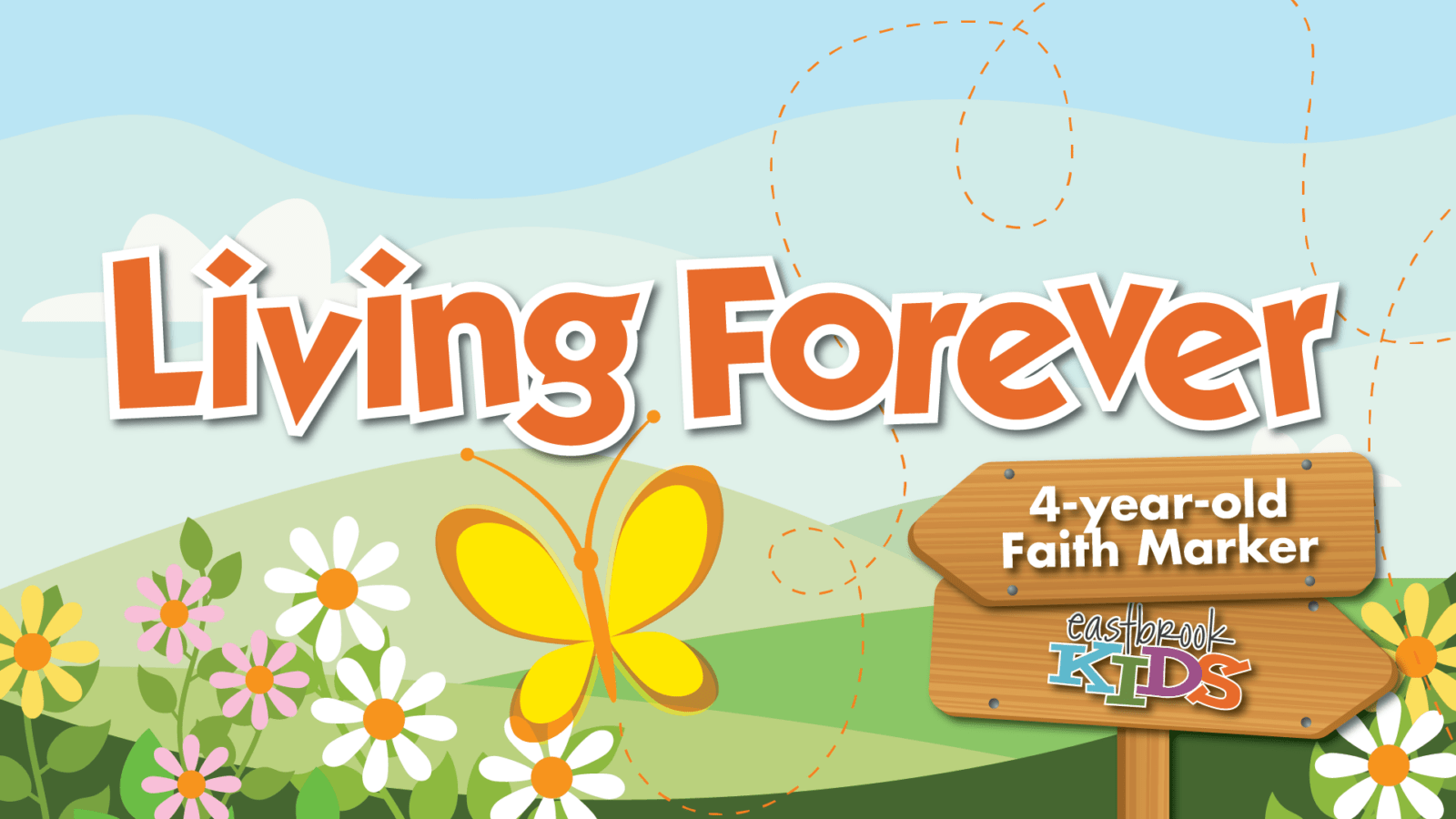 4-Year-Old Faithmarker: Living Forever
John 17:3
Children at about 4 years of age have an acute awareness of death and may even think about death many times a day. Their sensitivity to this topic makes this a good time to take about eternal life. Observant parents can look for opportunity to talk with their children about eternal life, especially during this stage of development. A special event is held in late spring for children and their parents that presents eternal life to the children and helps them to draw closer to the living God.
Our "live" FaithMarker, originally scheduled for May 2, is being moved to a Zoom format!
Spring is the perfect time to look for signs of new life! Let's use this opportunity to talk with our kids about life, death, and resurrection! Look for both invitations coming soon: a special craft in the mail, and a Zoom invite in your email.
Questions? Contact Dawn Schuessler; dschuessler@eastbrook.org, 414.228.5220 x265.