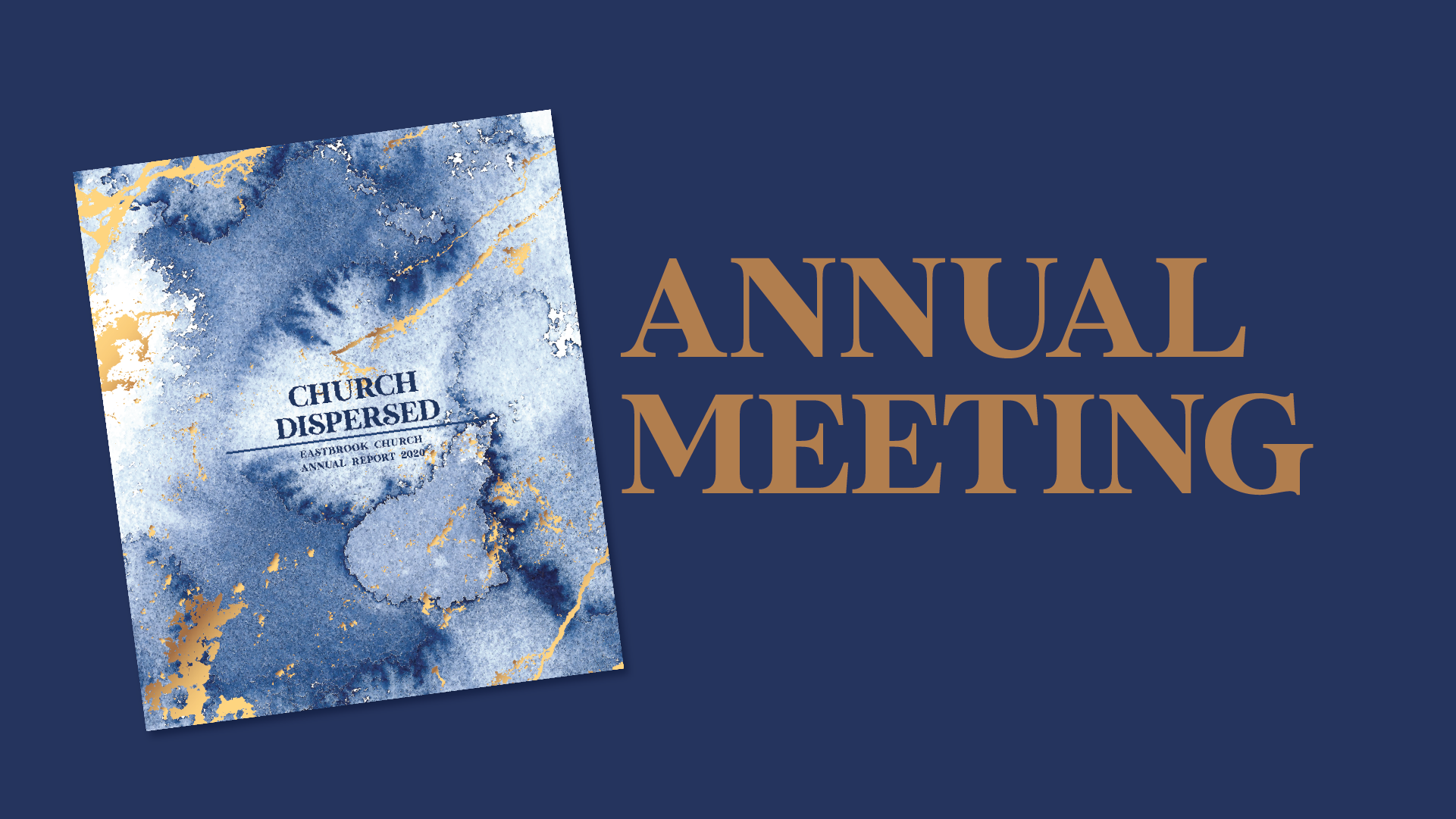 Annual Meeting 2020
Celebrate what God has done in and through the ministries of Eastbrook Church at our 2020 Annual Meeting!
This year, our Annual Meeting will be combined with Leadership Community and will be streamed online at Eastbrook.org/athome on Monday, August 31 at 8 pm. Join Pastor Matt and others for an hour of reflection, worship, and vision-casting for the year ahead.
Agenda:
Opening  prayer and introduction to the evening (Pastor Matt Erickson)
Opening worship (Worship Team)
Introduction of the Church Council, comments, prayer (Kevin Peterson, Council President, and Lisa Sinclair, Council Vice President)
Budget Presentation and highlights from past year (Michael Ford, Executive Pastor)
Looking Ahead at the Coming Year (Pastor Matt Erickson)
Prayer and closing song (Worship Team)
Final comments (Pastor Matt Erickson)
Download the 2020 Annual Report at eastbrook.org/annualreport2020.
If you would like a copy of the agenda and financials, please visit the Church Office Monday-Friday, 8 am-4 pm or contact us at info@eastbrook.org , 414.228.5220.