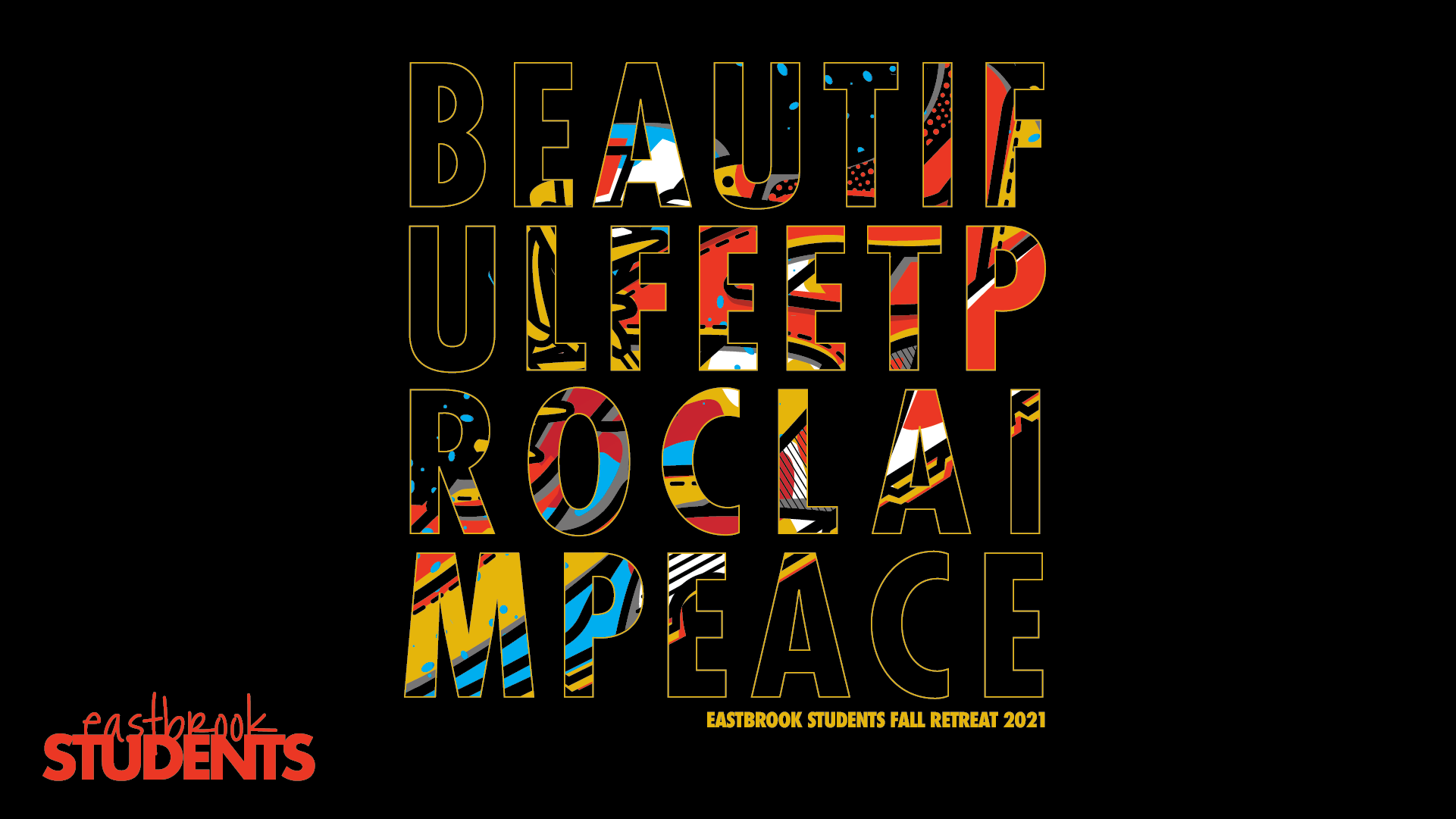 "Beautiful Feet" · Fall Retreat for Students
Friday, October 8-Sunday, October 10 · Lake Geneva Youth Camp
Isaiah 52:7 says that those who Proclaim Peace have Beautiful Feet, weird right! Well not really, God calls us to spread the Gospel and Proclaim Peace wherever we walk! It's Beautiful! This year at fall retreat we are going to learn how to Proclaim Peace and spread the gospel in our homes, schools, in the mountains, in the coffee shop, everywhere! Join us for a weekend of worship, growing, fun, and community!
Where: Lake Geneva Youth Camp (Pick up/Drop off at LGYC),
When: October 8-10, 2021,
Cost: $150
Packing List to be sent at a later date!
Questions? Contact Pastor Nic Fridenmaker; nfridenmaker@eastbrook.org, 414.469.7332.