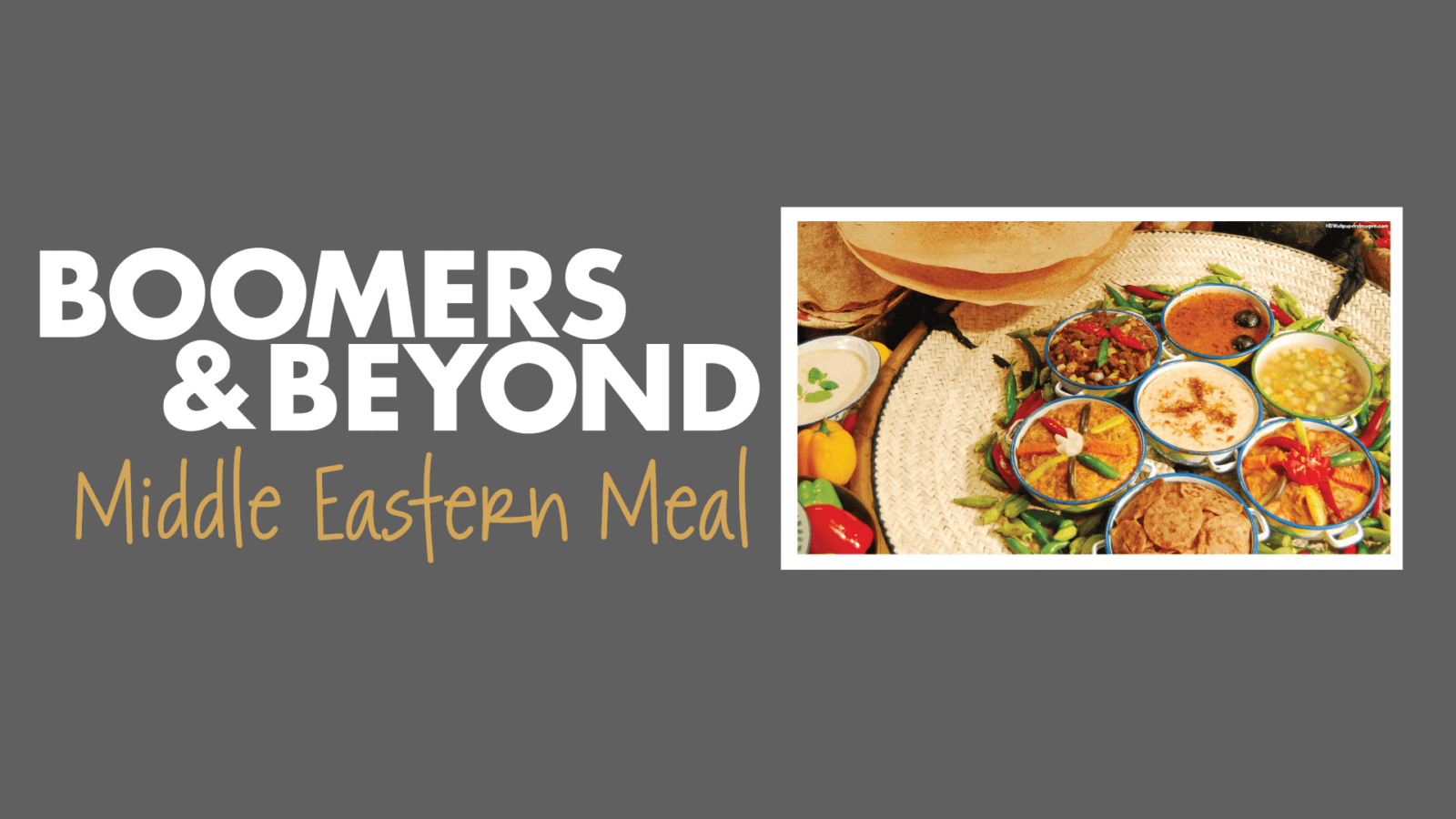 Boomers & Beyond Middle Eastern Dinner
On Tuesday, June 26 at 6 pm, Boomers & Beyond presents a special opportunity for adults over 55 (or thereabouts) to enjoy fellowship and a phenomenal Middle Eastern meal before the concert presented by Terri Plant and friends. While the concert is open to the public, this meal is a special experience just for those older adults in our congregation. Cost for the dinner is $8/person. Register by using the link below to secure your spot!
Questions? Contact Joan; wendelburg4@att.net, 262.242.5345.