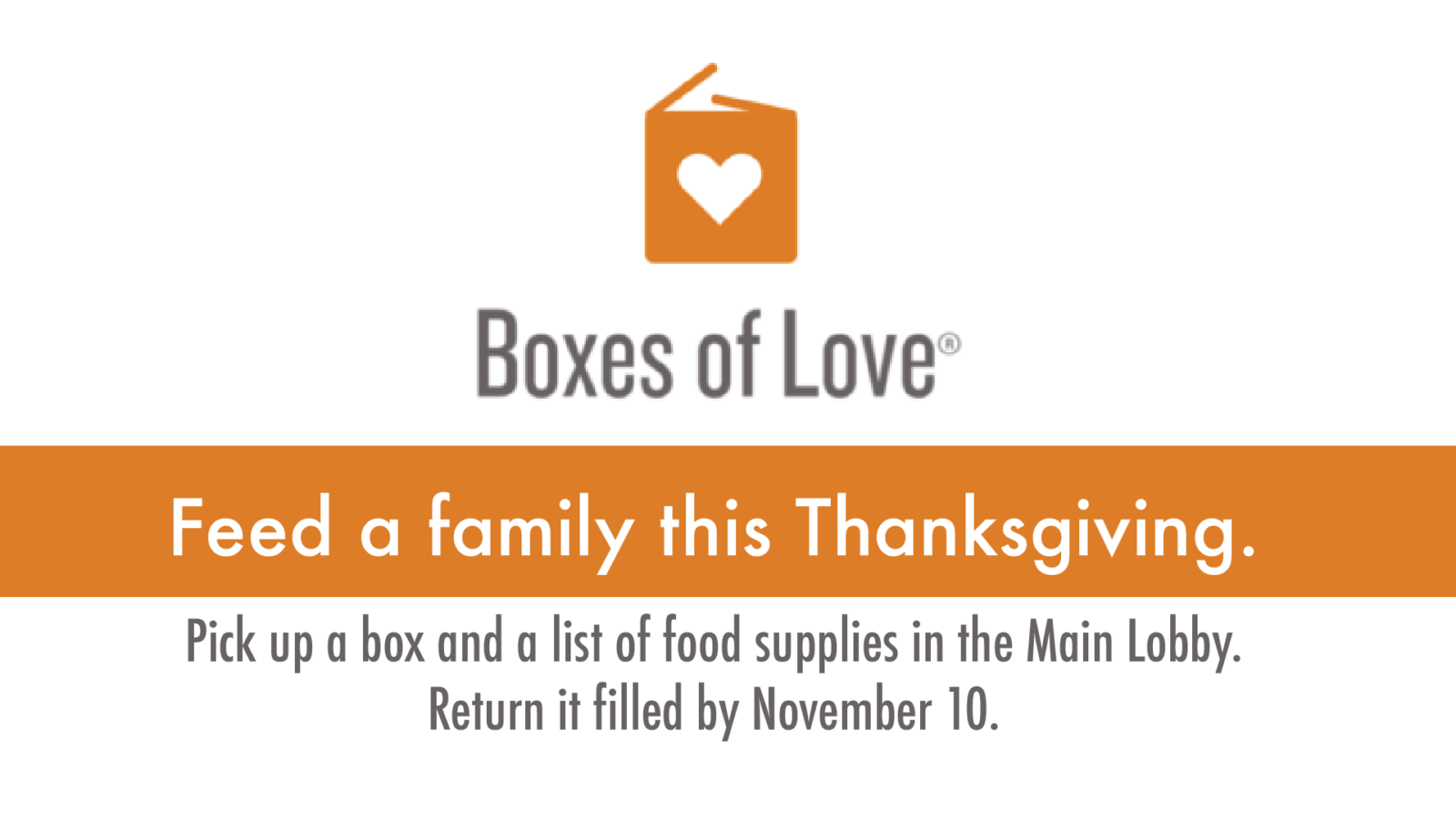 Boxes of Love Outreach
This year CRU Inner City is partnering with the Eastbrook Food Pantry to fill hundreds of boxes with Thanksgiving meals and supplies for our Food Pantry. Could your family provide a box filled with Thanksgiving food for a Milwaukee family in need? Pick up a box and a list of food supplies at the booth in the Lobby and return it filled with supplies during weekend services anytime between November 2-17.
2019 Shopping List:
1 can of yams (29 oz.)
1 box of corn muffin mix (8 oz.)
1 box of Stovetop-type stuffing
1 bottle of fruit juice (64 oz.)
1 can of cranberry sauce (16 oz.)
1 box cake mix
1 can of cake frosting (16 oz.)
2 cans of corn (15 oz.)
2 cans of green beans (15 oz.)
Please enclose $15 in an envelope with your box to cover the cost of meat and other materials. Checks can be made payable to Eastbrook Church and write "Boxes of Love" in the memo line of the check.
Return these items in your box (don't tape it shut!) to Eastbrook Church by Sunday, November 17.
CRU Inner City will provide 1 English or Spanish Bible, 2 Evangelism tracts, 1 coloring or story book for children, and 1 10 lb frozen chicken, turkey or 3-5 lb. ham.
Questions? Contact Dan; dryan@eastbrook.org, 414.228.5220 x239.