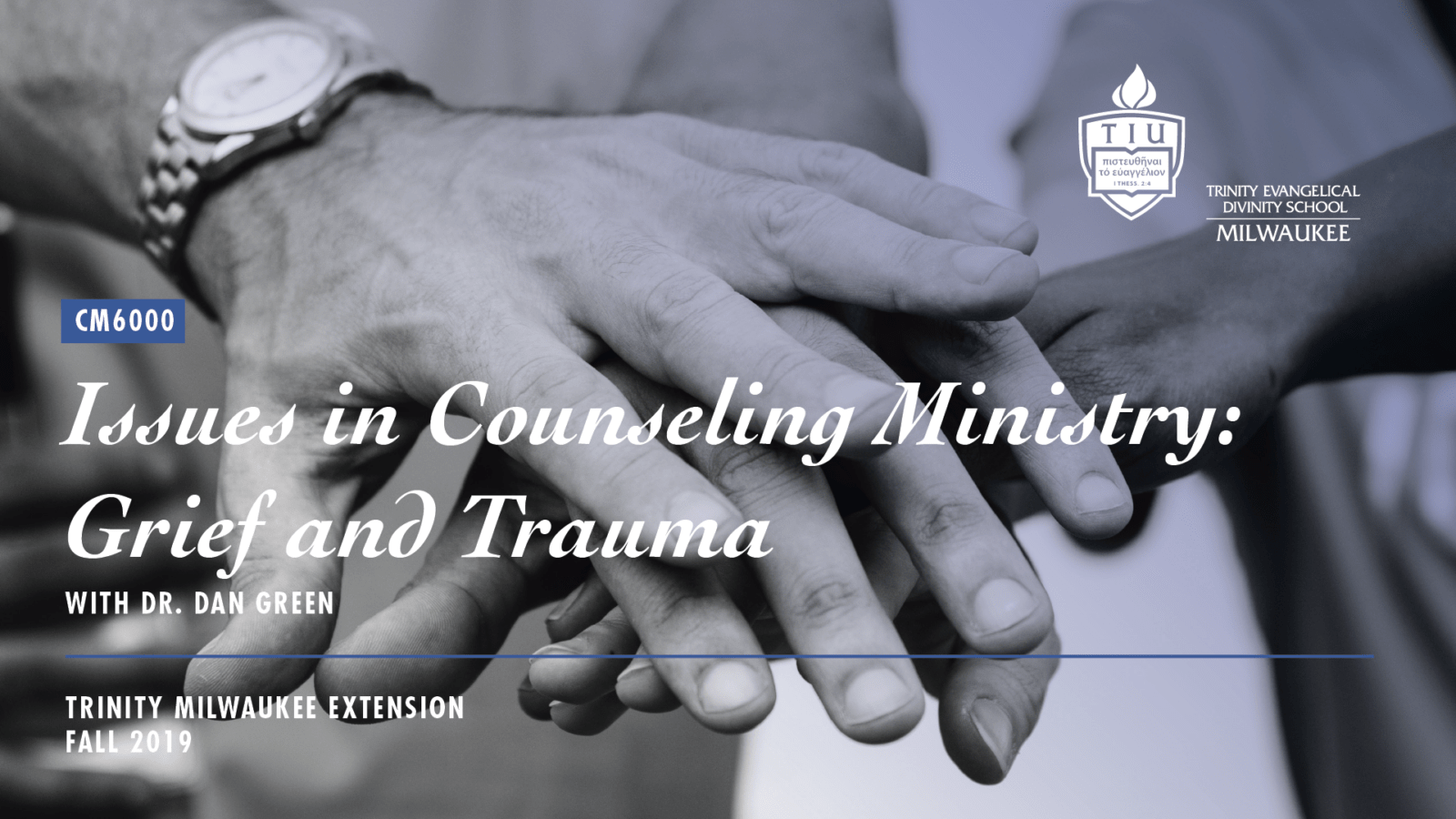 Issues in Counseling Ministry: Grief and Trauma (CM6000)
This course will present a comprehensive Christian perspective on the universal human issues of guilt and suffering. Classical and current theoretical models as well as empirical research will be reviewed.
Taught by Dr. Dan Green
Fridays, 6:30-9:30 pm and Saturdays, 8:30 am – 4:30 pm
September 6-7, October 4-5, November 15-16, December 6-7
Registration at teds.edu/milwaukee
---
2019-20 Tuition rates are $475/credit or $200/class to audit.
Contact Deanna Purfey for information regarding a discount for Eastbrook Church students.