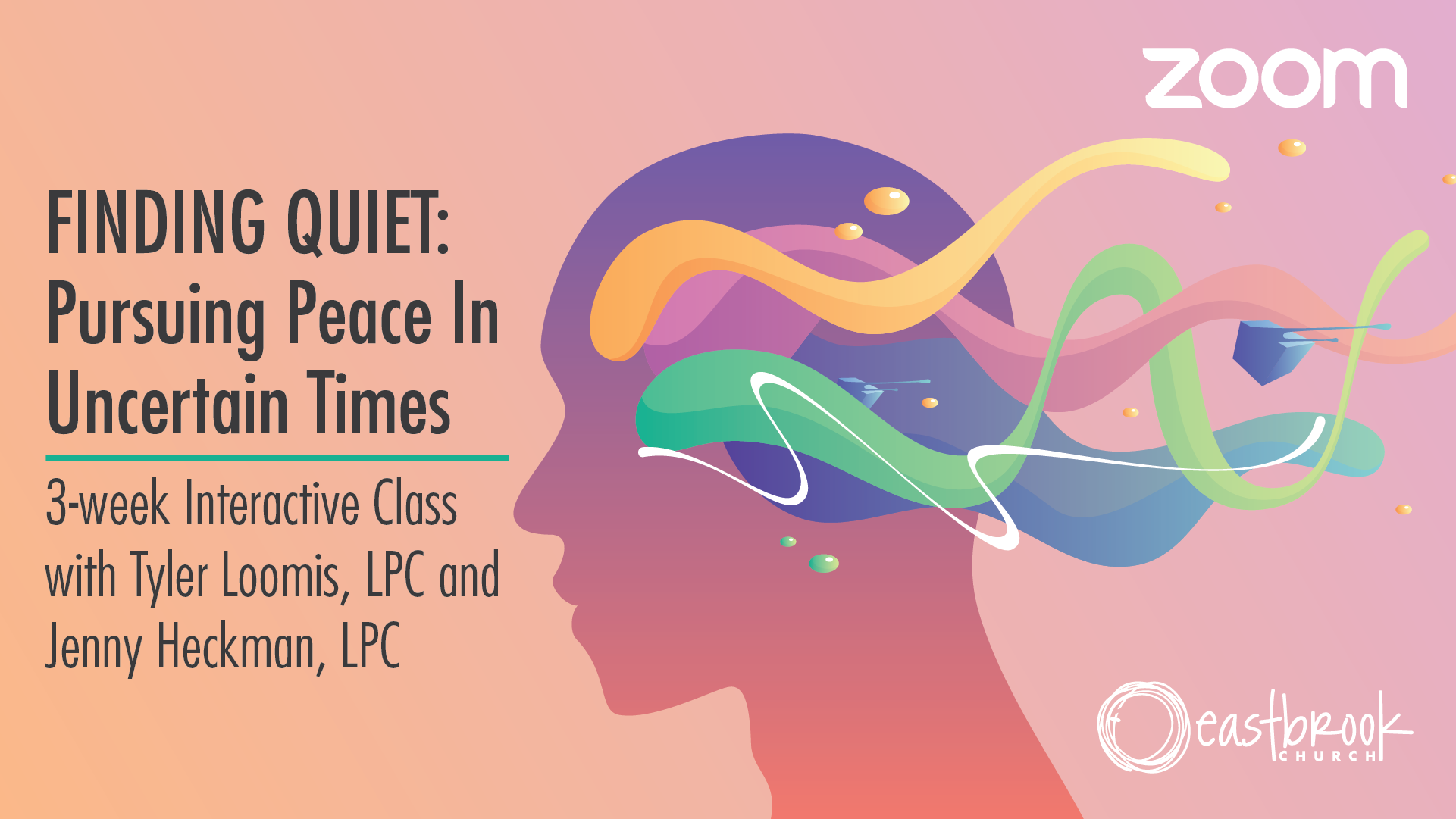 Finding Quiet: Pursuing Peace in Uncertain Times
Scared? Worried? Terrified? Regardless of your personal baseline for worry, most people's anxiety has been on the rise over the past couple of months. And COVID or no COVID, anxiety has become a more familiar companion for many in our society over the years. Anxiety is not only a spiritual issue. It is emotional, physiological, and relational, and it is something that can interfere with everything we do. How is one to deal with this?
In this 3 week interactive zoom class, Tyler Loomis, LPC and Jenny Heckman, LPC will bring their years of pastoral ministry and professional counseling experience to help answer that.
Meets for three Wednesdays: May 27, June 3, and June 10 at 7 pm.
Contact Jim Caler for the Zoom link; jcaler@eastbrook.org, 414.228.5220 x213.