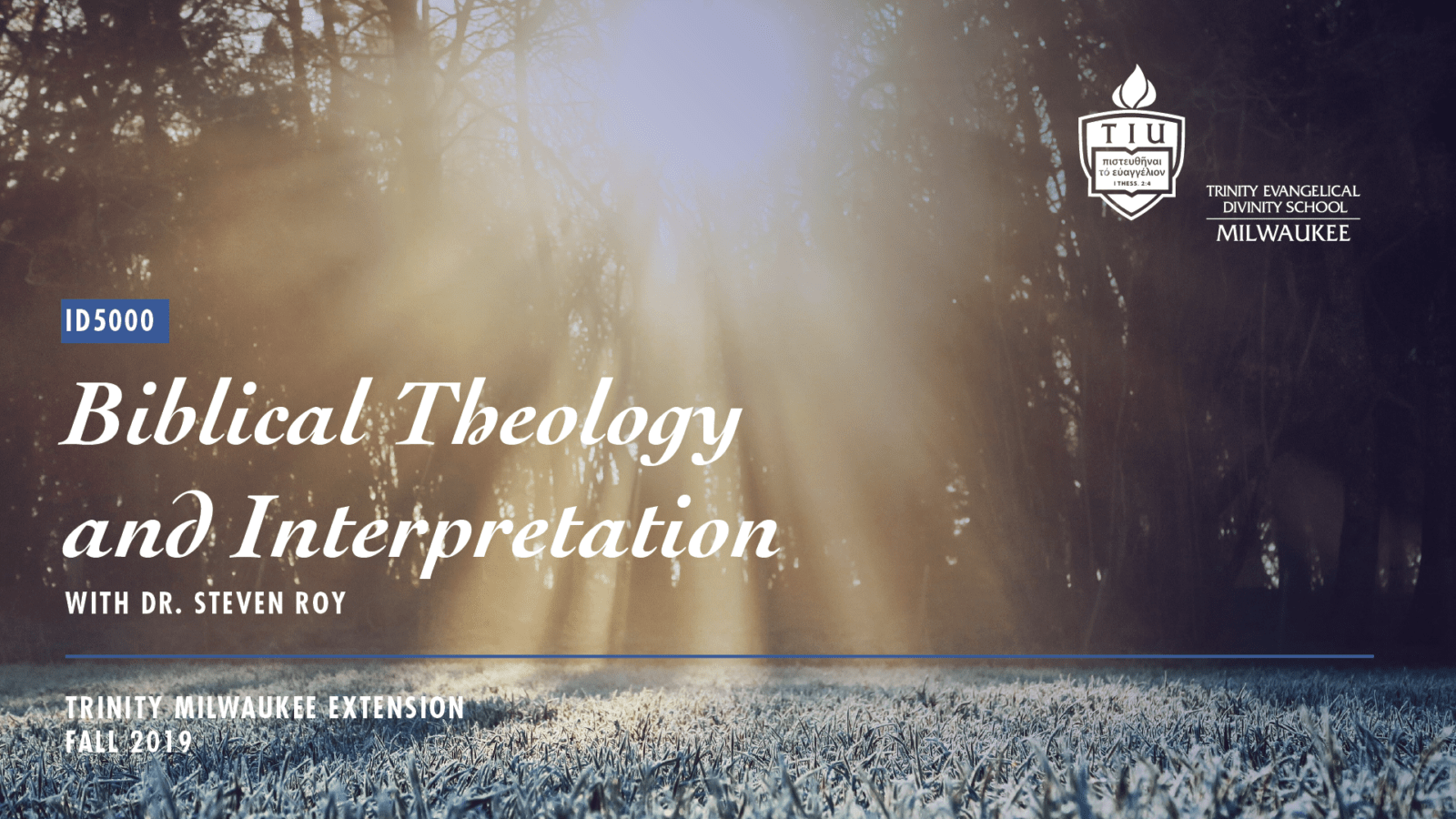 Biblical Theology and Interpretation (ID 5000)
A survey of biblical theology, including methodological issues of debate during the last two centuries.  Emphasis is placed on the Bible's storyline, examining how the books and corpora of the Bible contribute to the unfolding history of redemption.  Attention is given to themes of temple, sacrifice, priest, rest, kingship, exile, idolatry, promise, messiah, wisdom, and others. Finally, the relationship of biblical theology with other disciplines, especially exegesis and systematic theology, is considered.
Taught by Dr. Steven Roy
Tuesdays, 6:30-9:15 pm
August 27 – December 3.
---
2019-20 Tuition rates are $475/credit or $200/class to audit.
Contact Deanna Purfey for information regarding a discount for Eastbrook Church students.