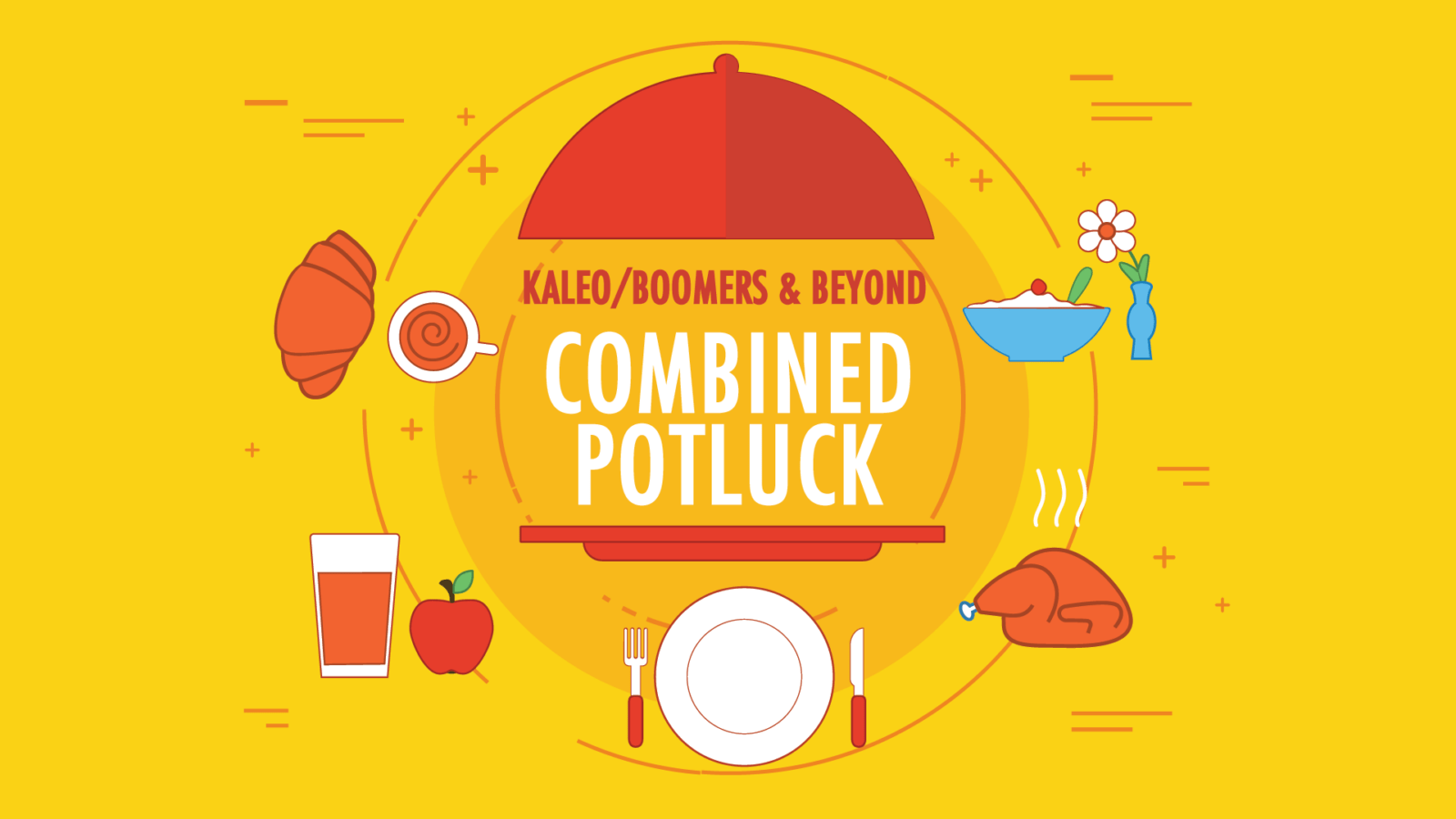 Kaleo/Boomers & Beyond Combined Potluck
On Thursday, May 23 from 6-7:30 pm, there will be a special joint potluck dinner with Kaleo (young adults) and Boomers & Beyond (retirement age adults) in Holy Grounds. Part of "Becoming 7" is getting to know people in other generations! The main dishes will be provided, and we are asking Kaleans to bring fruit or a dessert, and Boomers & Beyonders to bring a salad or vegetable.
Contact Emily Kee (emborger@mac.com) or Curt Laetz (claetz@gmail.com) for more details.
Registration is not required, but it would be helpful to contact Curt or Emily so we know how much food to get!