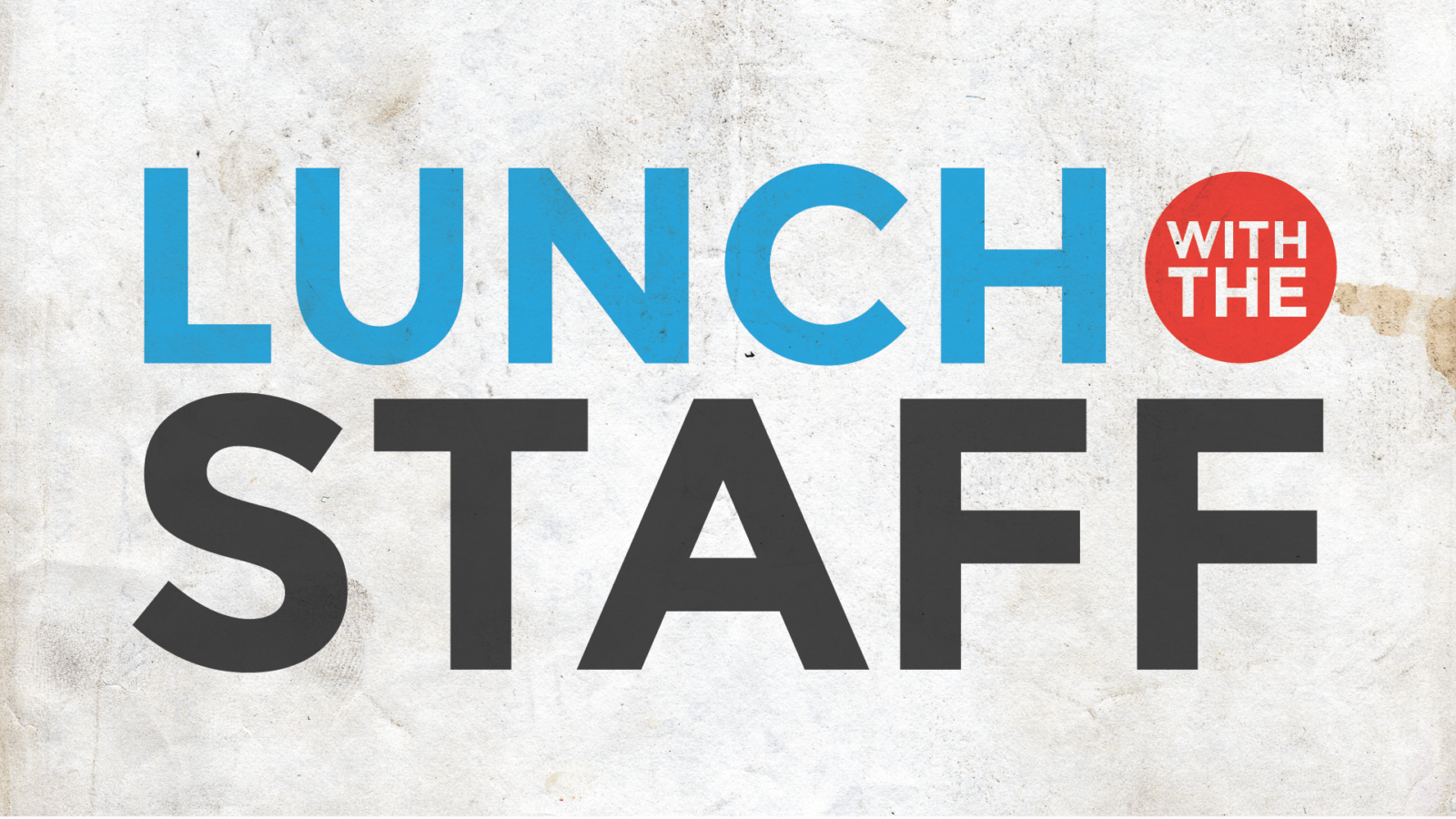 January Lunch With the Staff
"Lunch" is a great opportunity to meet our pastors and other key leaders, to meet others who are new to Eastbrook, and to help you find your next step toward getting connected. See below for upcoming Lunches, and consider joining us for one. We will gather in Fellowship Hall after the 11 am service, around 12:30 pm.
RSVP with Deanna Purfey; dpurfey@eastbrook.org, 414.228.5220 x267.