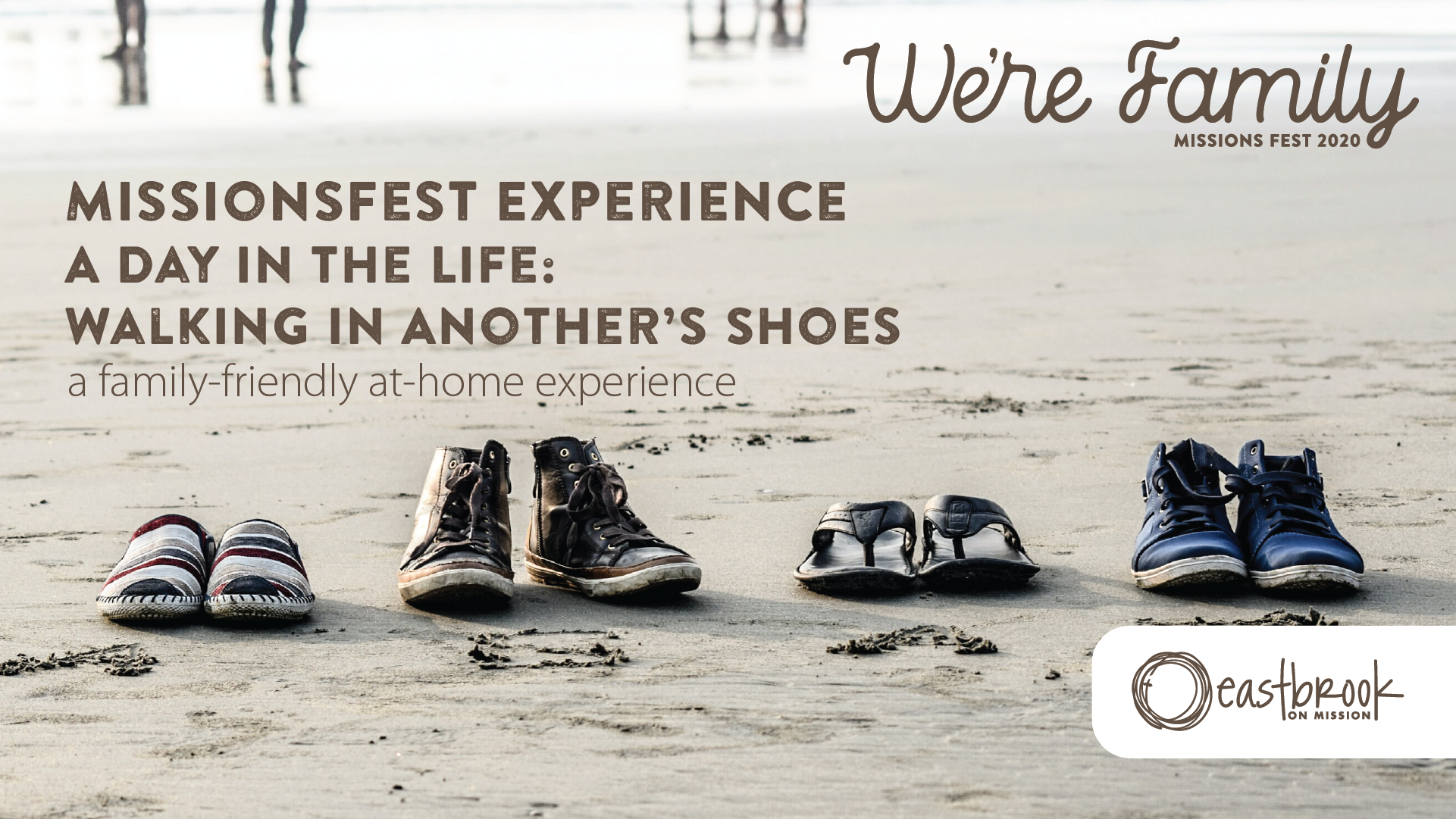 MissionsFest at Home Experience
A Family friendly interactive activity designed to help us see beyond the label and dignify others by recognizing their depth and worth. This activity can be done at home with individuals, families, or even small groups. Join the church family on Wednesday, October 14 for this at-home experience.
Watch this short video with Catie and Laura as they explain what the MissionsFest Experience is:
To get your packet, you can pick one up at the church office, get one at the live services on Sunday, October 11, or email lfears@eastbrook.org to get your own electronic copy.