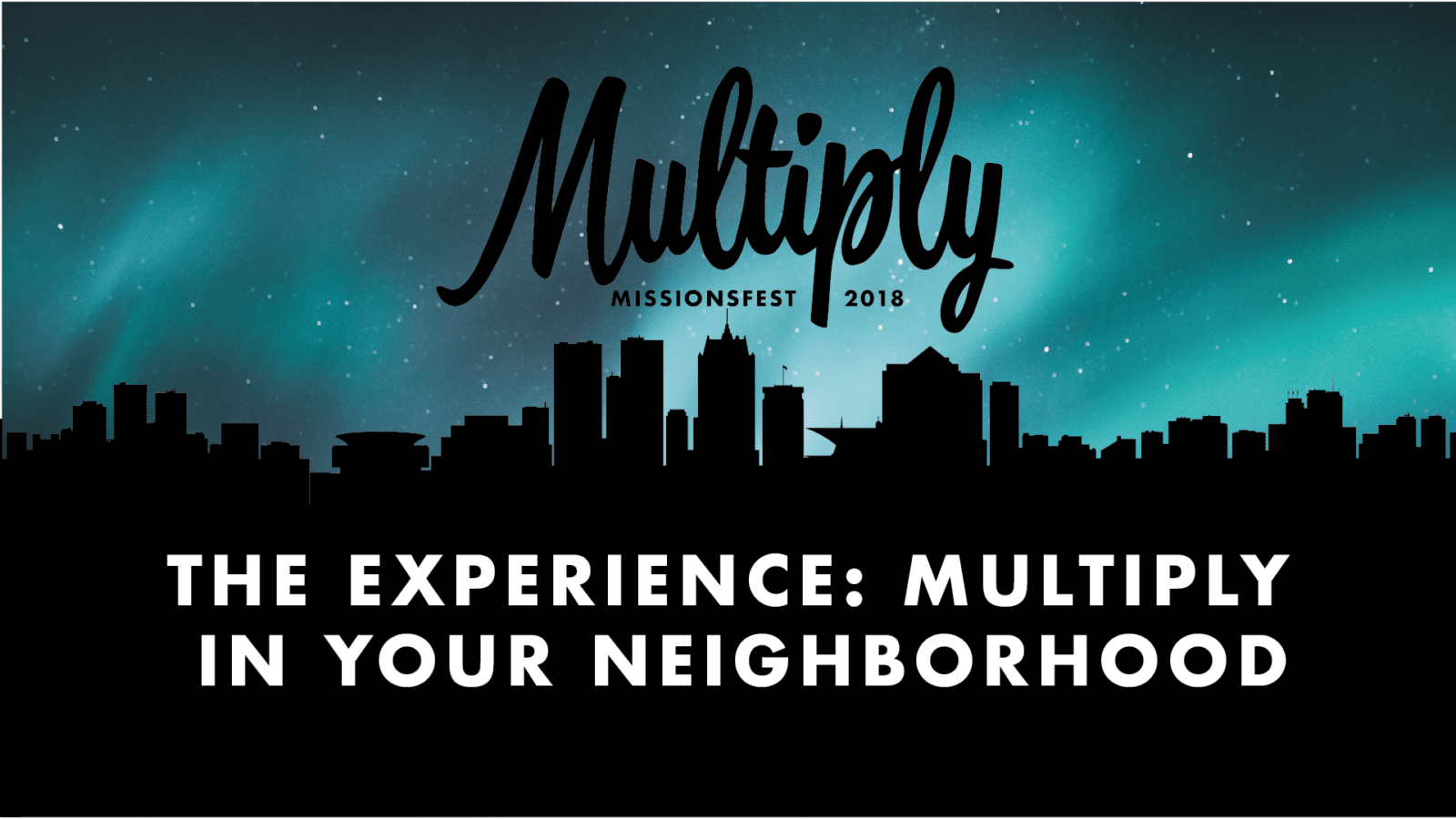 The Experience: Multiply In Your Neighborhood
On Wednesday, October 17, from 7-8:30 pm, we will gather for "The Experience: Multiply In Your Neighborhood"
This family friendly, interactive evening that takes us through the journey of making disciples in our own neighborhoods. Join our mission leaders, field workers and guest speaker Dr. Gupta as we explore God's plan for reaching the nations. Hear how God is moving around the world, and what it means for how we are neighbors to those around us. Please note that this evening will take the place of our regular Kids Clubs (Grades 3-6), Student Night (Grades 7-12), Wednesday Women's Bible Study and Wednesday Men's Bible Study. All are welcome to attend!
What is it? 
An opportunity to better understand how to use your gifts and talents to build God's Kingdom in your neighborhood and beyond.
What will this look like?  As you check-in at Fellowship Hall, you will be split into teams or "neighborhoods", where you will progress through experiential stations located throughout the C-wing of the church campus. Your group will be given a neighborhood profile, and based on that and on the unique set of gifts that your group brings, you will design a neighborhood outreach event. Your group will also walk through four different stations based on the kinds of skills you need for reaching your neighborhood—things like communication or relationship building.
Do families stay together during "The Experience"? There will be childcare for 0 – 3 year olds in the nursery, and a missions-themed program for K4 -2nd graders in the Orange Room.  You may decide to keep your older (3rd grade or older) kids with you during "The Experience", or you may decide to split up into different "neighborhoods".
How long will "The Experience" last? In order to end at a school-night friendly time, we need to start promptly at 7:00 pm. If you have younger ones to check-into the B-wing, please plan on arriving a little earlier. We will end our time together at 8:30