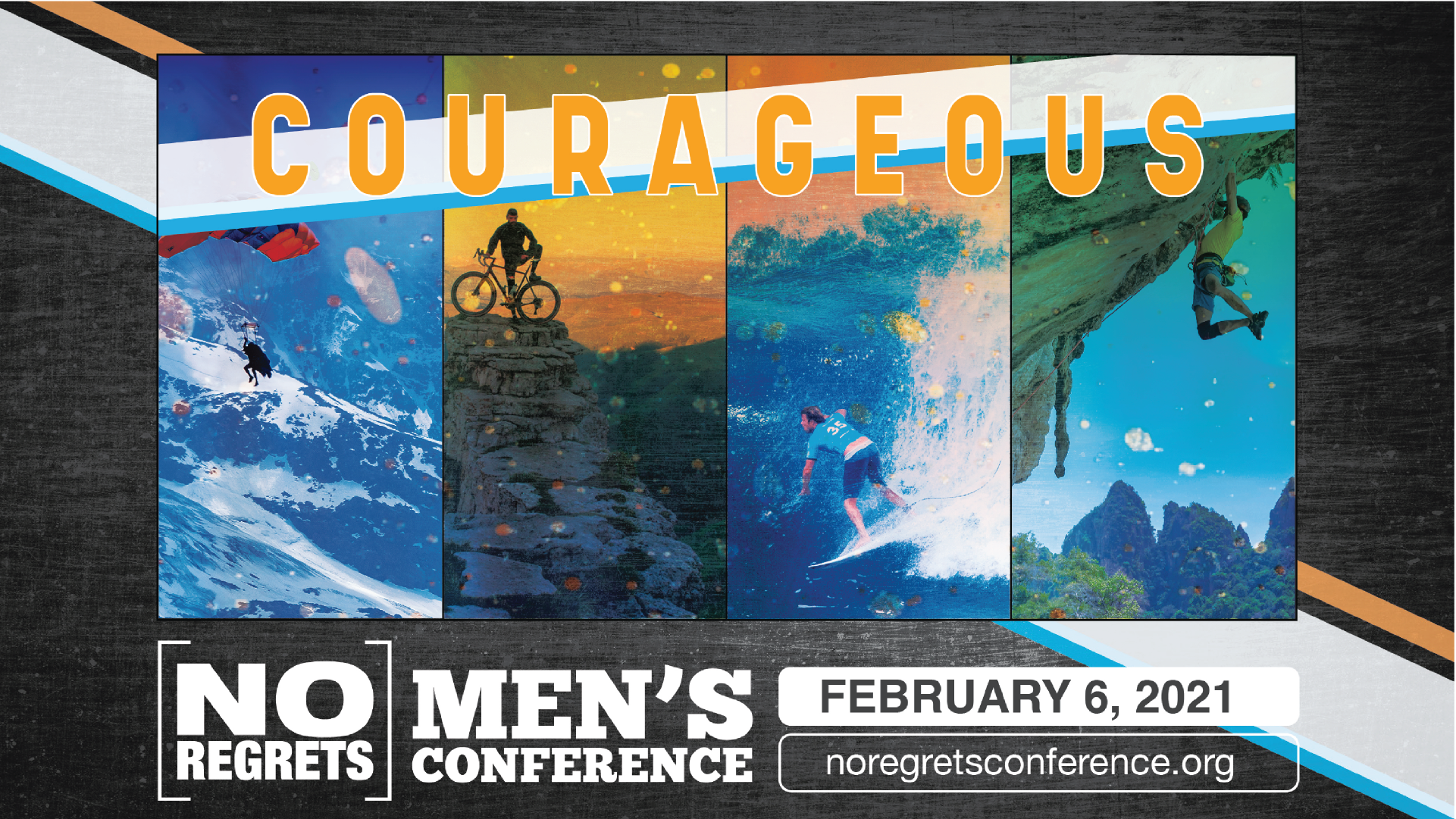 No Regrets Men's Conference
Join other men at Eastbrook at we host a live stream of the 2021 No Regret's Men's Conference. Saturday, February 6 from 8:30 am-12:30 pm in the Worship Hall. 
We will gather (according to current COVID 19 restrictions) in the Worship Hall to see such powerful speakers as Bryan Carter, Eric Mason, Wilfredo De Jesus, Chris Brown and Steve Carter!
These are unprecedented times we are living in. Times that call for men to be courageous in their homes, their workplaces and in their communities. Come hear excellent teaching and find encouragement from other men on the same journey as we strive to live Courageously for Christ!
Cost is $25 (plus the option of adding a box lunch).
Register using this form by Saturday, February 5.
Questions? Contact Pastor Jim Caler; jcaler@eastbrook.org, 414.228.5220 x213.