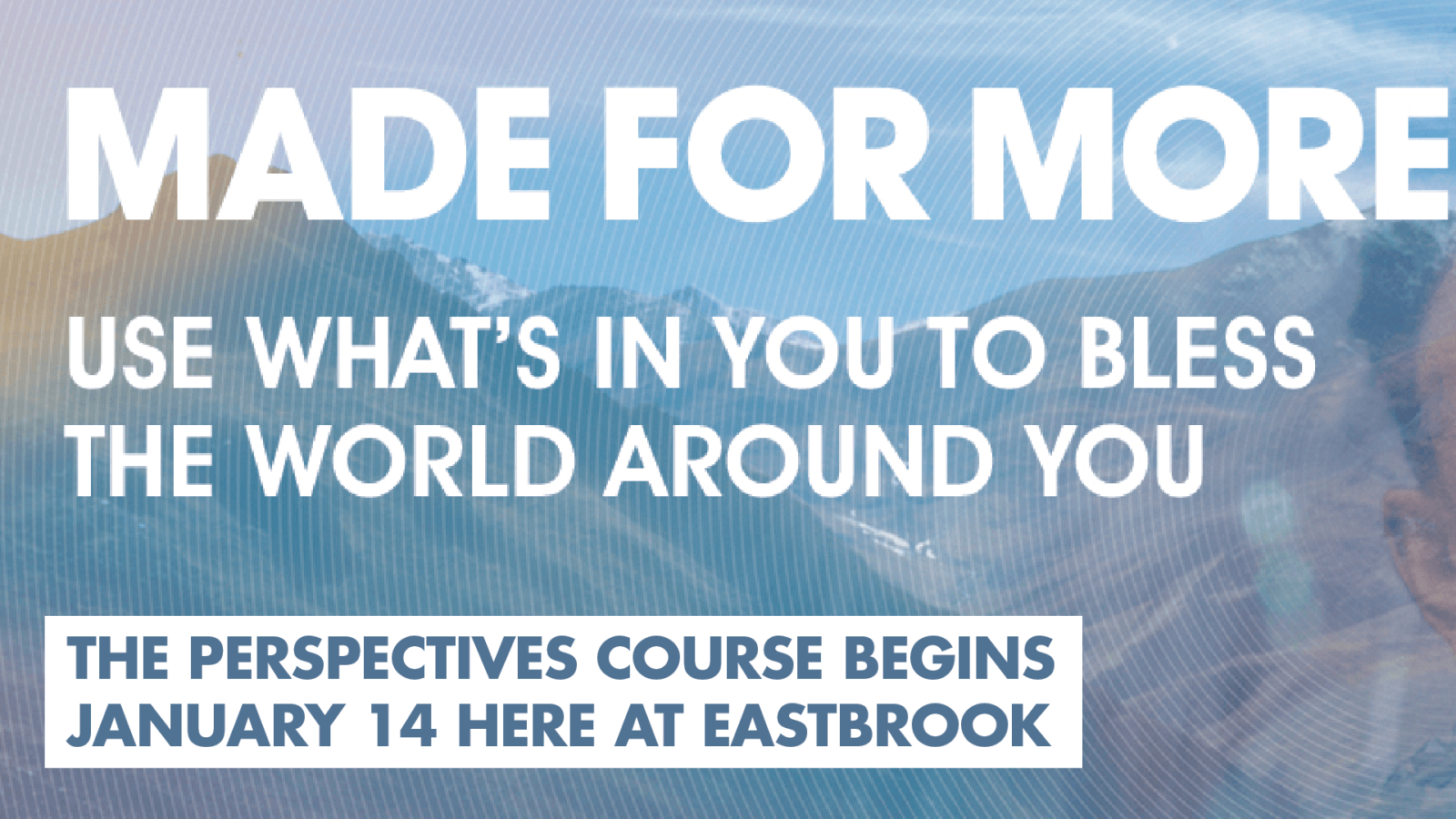 Perspectives on The World Christian Movement Course
Join us for the Perspectives on the World Christian Movement Course here at Eastbrook Church in the Spring of 2019. During the Perspectives course, you will:
Ignite your passion to match God's plan
Improve your fishing, as Jesus calls us to be fishers
Increase your Kingdom of God impact
Increase your understanding of the Kingdom of God
Experience 15 dynamic instructors
To sign up, please visit the Perspectives Website here: Perspectives.org/MKEMilwaukee-S19
Sign up for First Night Free to attend Lessons 1 and 2 for free and have access to their online materials.
If you desire change in your life and God's world, attend a Perspectives class!