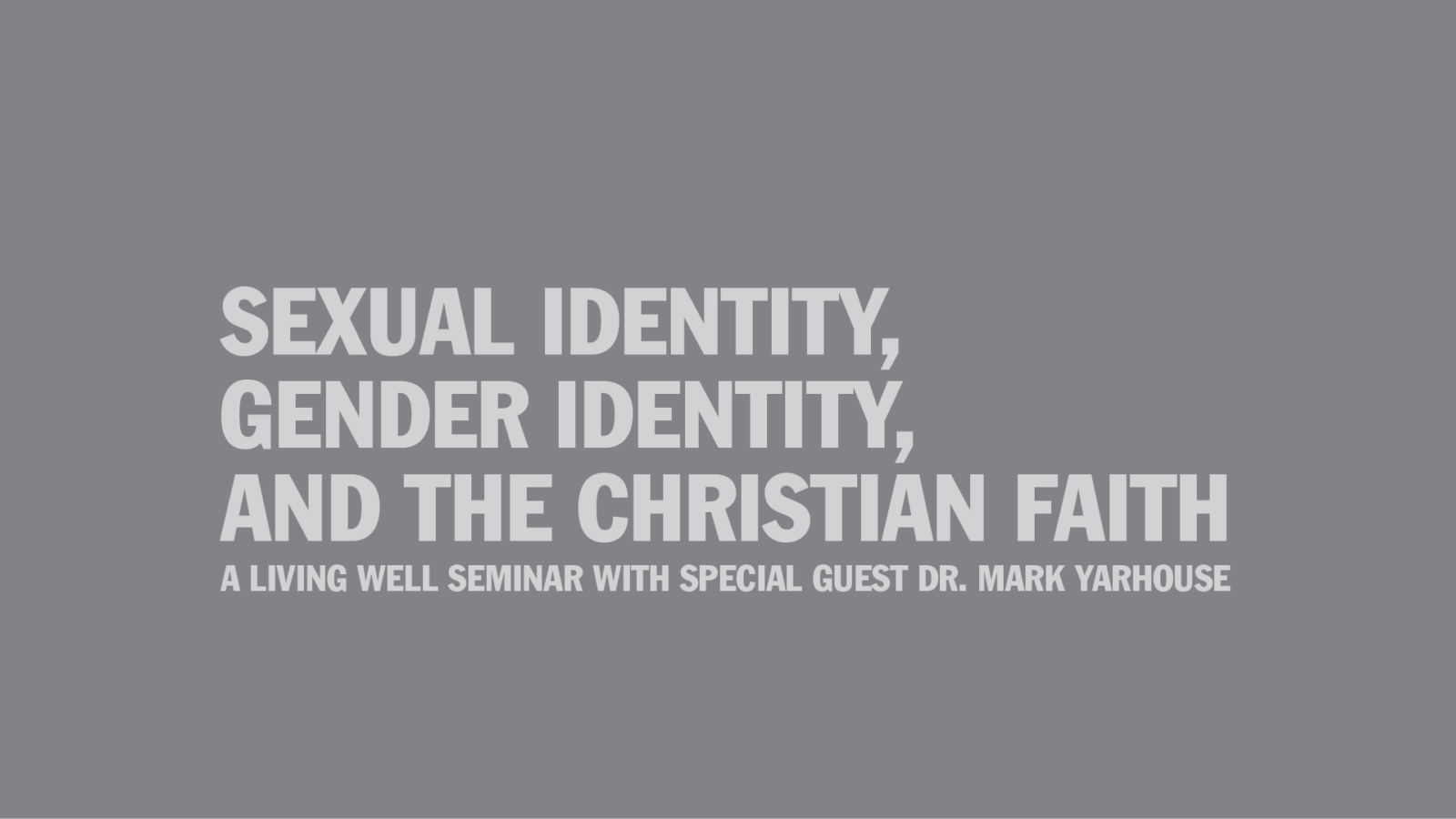 Sexual Identity, Gender Identity and the Christian Faith
A Living Well Seminar with Special Guest Dr. Mark Yarhouse
Our culture is changing rapidly regarding sexual and gender identity. How does sexual identity fit with our Christian faith? What is gender dysphoria and how should we respond to it as followers of Christ? Because this topic is so important, this general session will be our Leadership Community event for the quarter. Hear from Dr. Mark Yarhouse and participate in a Q&A with Dr. Yarhouse, Lisa Sinclair and Dave Seemuth.
Childcare is provided for children 3 and under. If you are in need of childcare, please click HERE.
There will be a follow-up session for parents led by Dr. Dan Green, facilitated by Pastors Laure Herlinger and Mark Lynch.