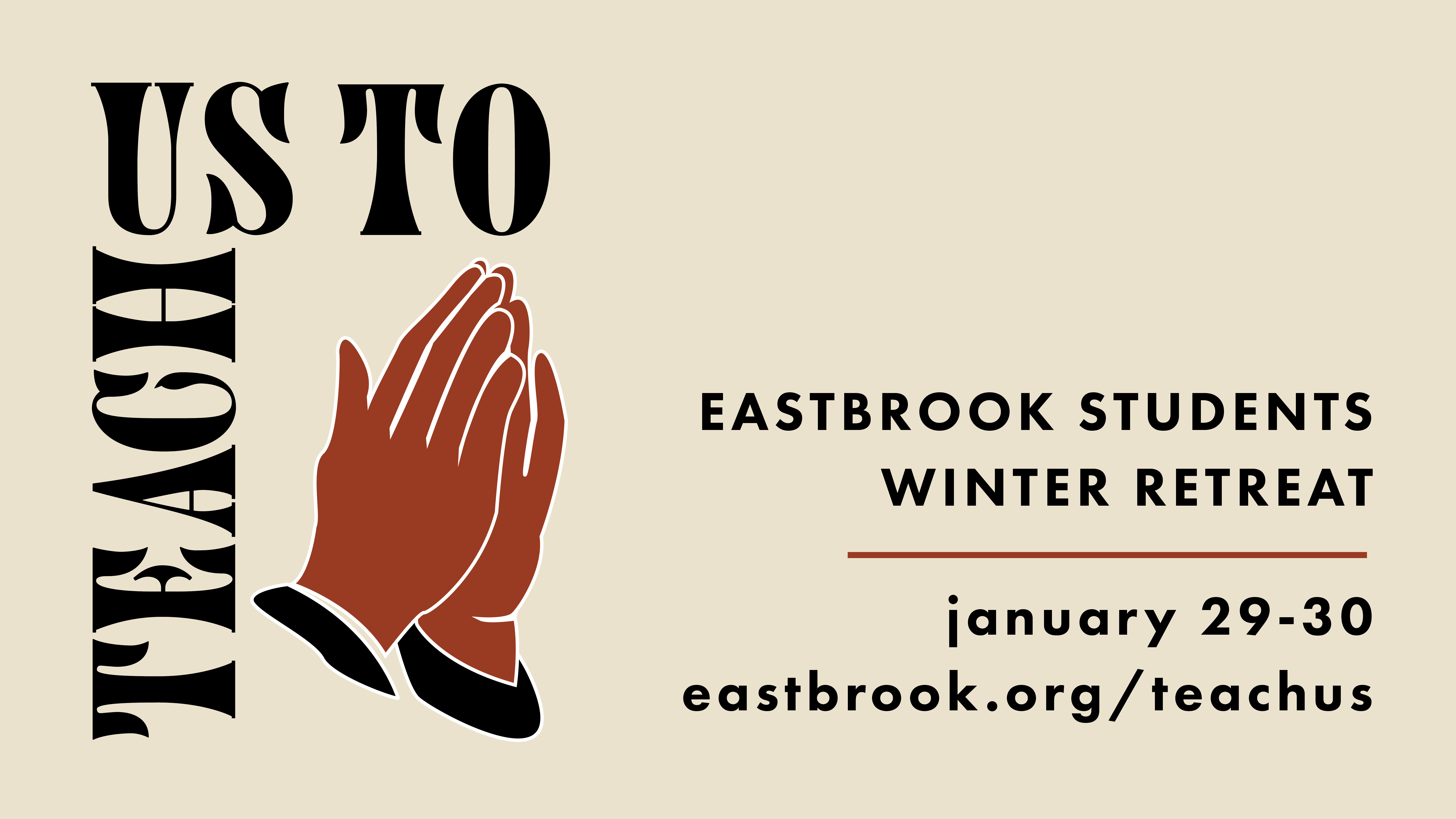 "Teach Us to Pray" Winter Retreat · Students
This year we are having our Winter Retreat at Eastbrook Church on January 29 & 30.
January 29, 7 pm – 9 pm
January 30, 9 am –  8 pm
Winter Retreat is our yearly time of renewal in the middle of the Winter. We are focusing on Prayer this year and our theme is "Teach Us to Pray." We look forward to retreating with you this year!
Questions? Contact Nic; nfridenmaker@eastbrook.org, 414.469.7332