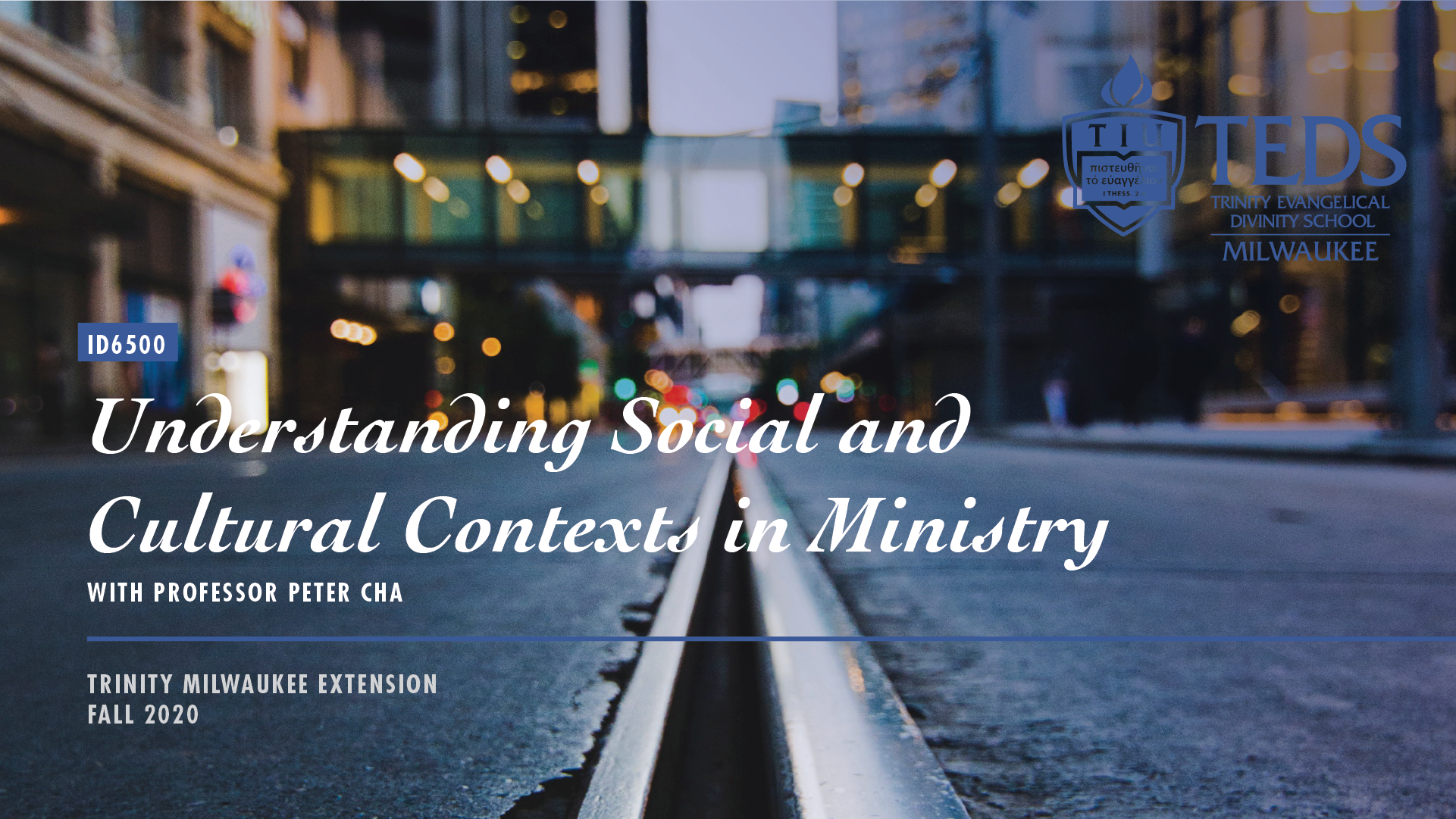 TEDS ID6500: Understanding Social and Cultural Contexts in Ministry
This is a remote-learning course running from 6:30-9:10 pm on Mondays, October 5-November 30 on Zoom.
2-credit hours
Instructor: Peter T. Cha, Ph.D.
Course Description: This course aims to equip the student to exegete and critically analyze the socio-cultural context of today's changing world from a biblical and theologically informed perspective. The course will then seek to help the student to understand the dialectic relationship between the church and its surrounding cultures/societies and the church's call to be an effective and prophetic witness in the contemporary world. Students will acquire context-oriented understandings and skills that will inform their ministry strategies and practices.
Cost:
To audit Dr. Cha's course, Eastbrook Church is offering a substantial discount to TEDS participants.

 

Cost to audit this two credit opportunity is offered at a substantial discount rate of $50/student which is limited to ten students who sign-up.
For more information, visit the Trinity Evangelical Divinity School website or contact the TEDS Milwaukee Coordinator, Terri Carlson; tcarlson@eastbrook.org, 414.228.5220 x267.