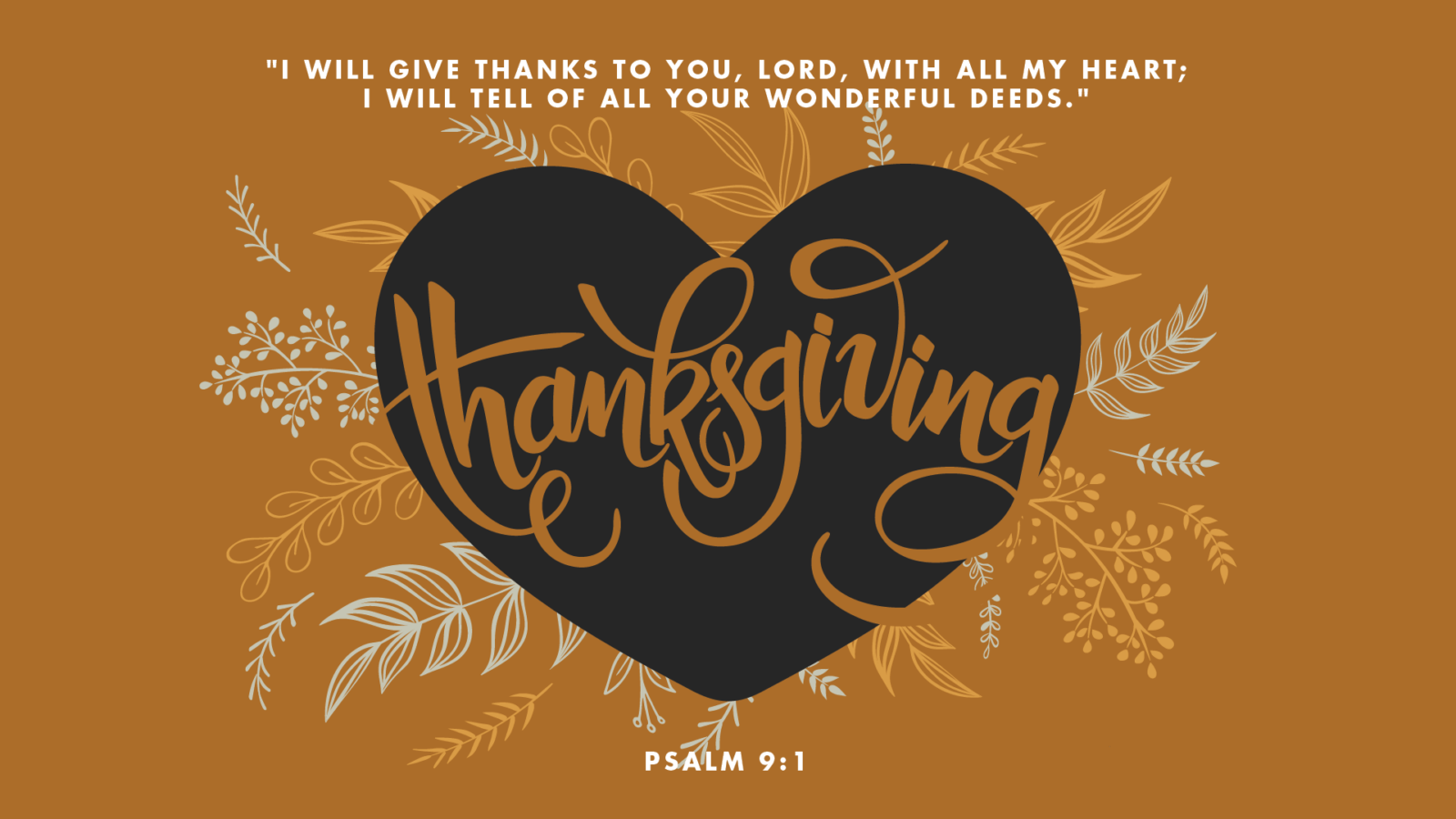 Thanksgiving Service
"I will give thanks to you, Lord, with all my heart; I will tell of all your wonderful deeds." (Psalm 9:1)
Thanksgiving is a day for family to gather and give thanks for what God has done (and is doing). The Eastbrook Church family gathers each year at 10 am…before the football games….before the family dinners…and we praise God for His goodness, mercy, grace, and blessings in our lives. 
Join us this year for a time of worship, story-telling, and giving thanks with your Eastbrook family.
You can give online towards the Thanksgiving Offering at eastbrook.org/giving, or by texting EASTBROOK to 77977.