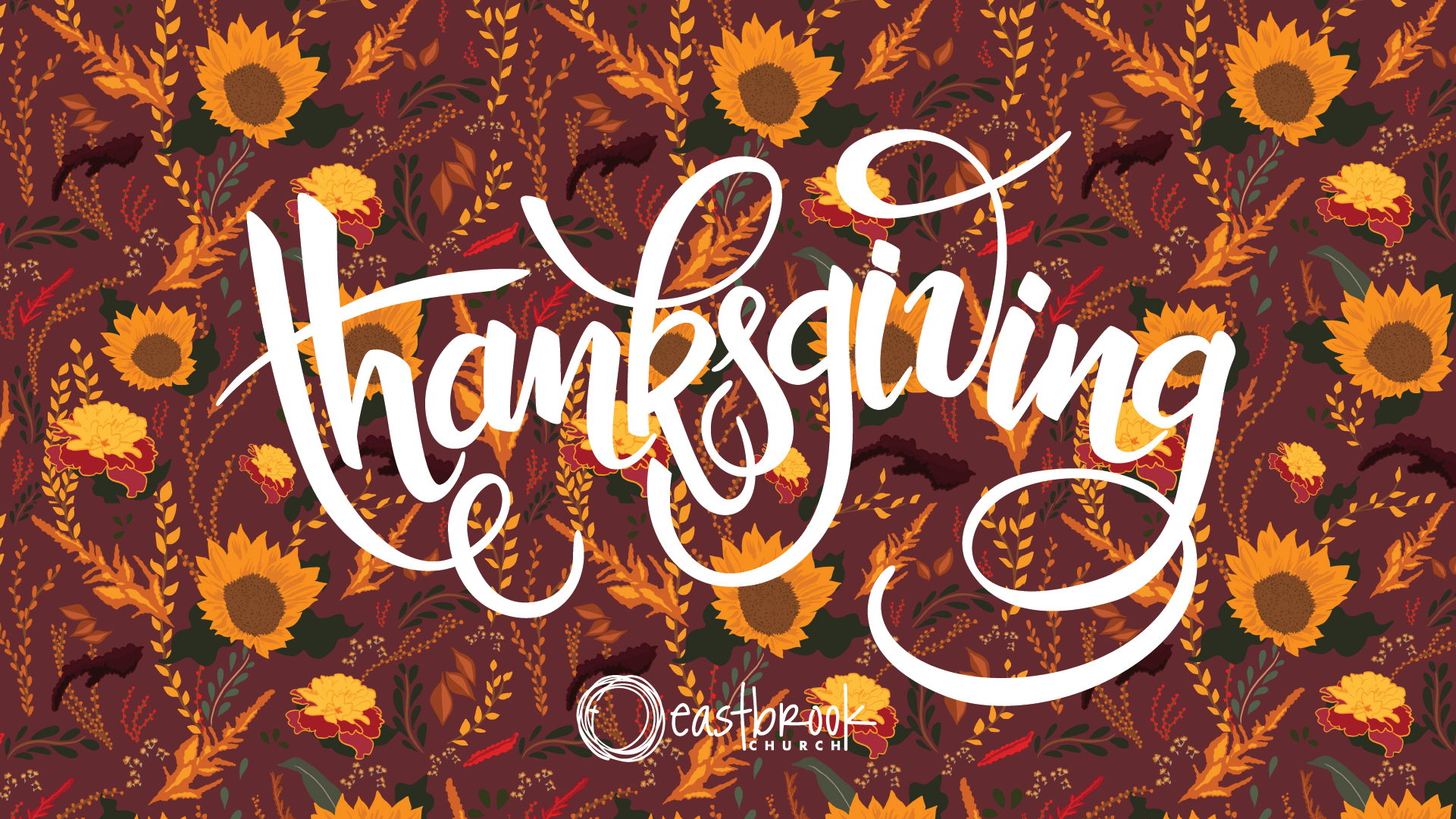 Thanksgiving Services
"I will give thanks to you, Lord, with all my heart; I will tell of all your wonderful deeds." (Psalm 9:1)
Thanksgiving is a day for family to gather and give thanks for what God has done (and is doing). 
Join us this year for a time of worship, story-telling, and giving thanks with your Eastbrook family. This year, we will be both gathering in person for the Thanksgiving Service, and also live-streaming the service online at
Eastbrook at Home
. We will have two services, at 9 and 10:30 am.
Thanksgiving Offering: Each year, Eastbrook Church dedicates our offering on Thanksgiving Day to support emergency relief needs around the world. In the current pandemic, we have stayed in touch with our friends and workers around the world, and a significant need has emerged. Our friends in North Africa and Eastern Europe were already experiencing persecution prior to COVID-19, but the pandemic, political unrest, and armed conflict have amplified their needs. Churches have been closed, pastors are going without pay, buildings and materials being seized, and missionaries are being displaced. Our 2020 Thanksgiving offering is dedicated to providing for the financial needs of these dear friends as they live out Paul's call to find the joy in sharing in Christ's suffering through persecution.
You can give online towards the Thanksgiving Offering at eastbrook.org/giving, or by texting EASTBROOK to 77977.