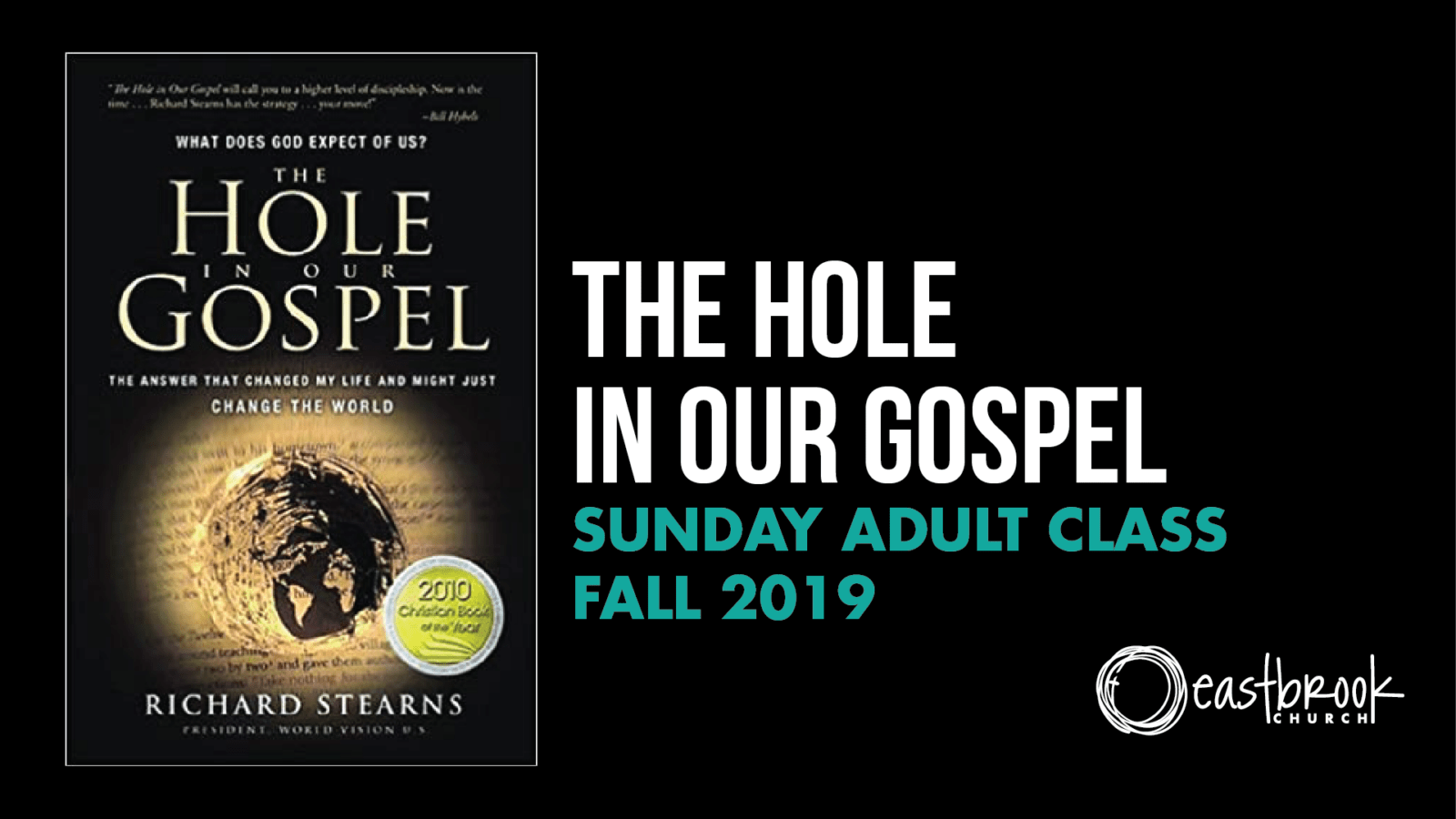 The Hole in Our Gospel
Sundays this Fall, September 8 – December 22 from 9:30-10:45 am in Room B225.
What does God expect from us? Is our faith about attending church, studying the Bible and avoiding serious sin or does God expect more? The Hole in Our Gospel is a book study that will challenge us to see how God intends the Gospel to change us and challenge us for more.