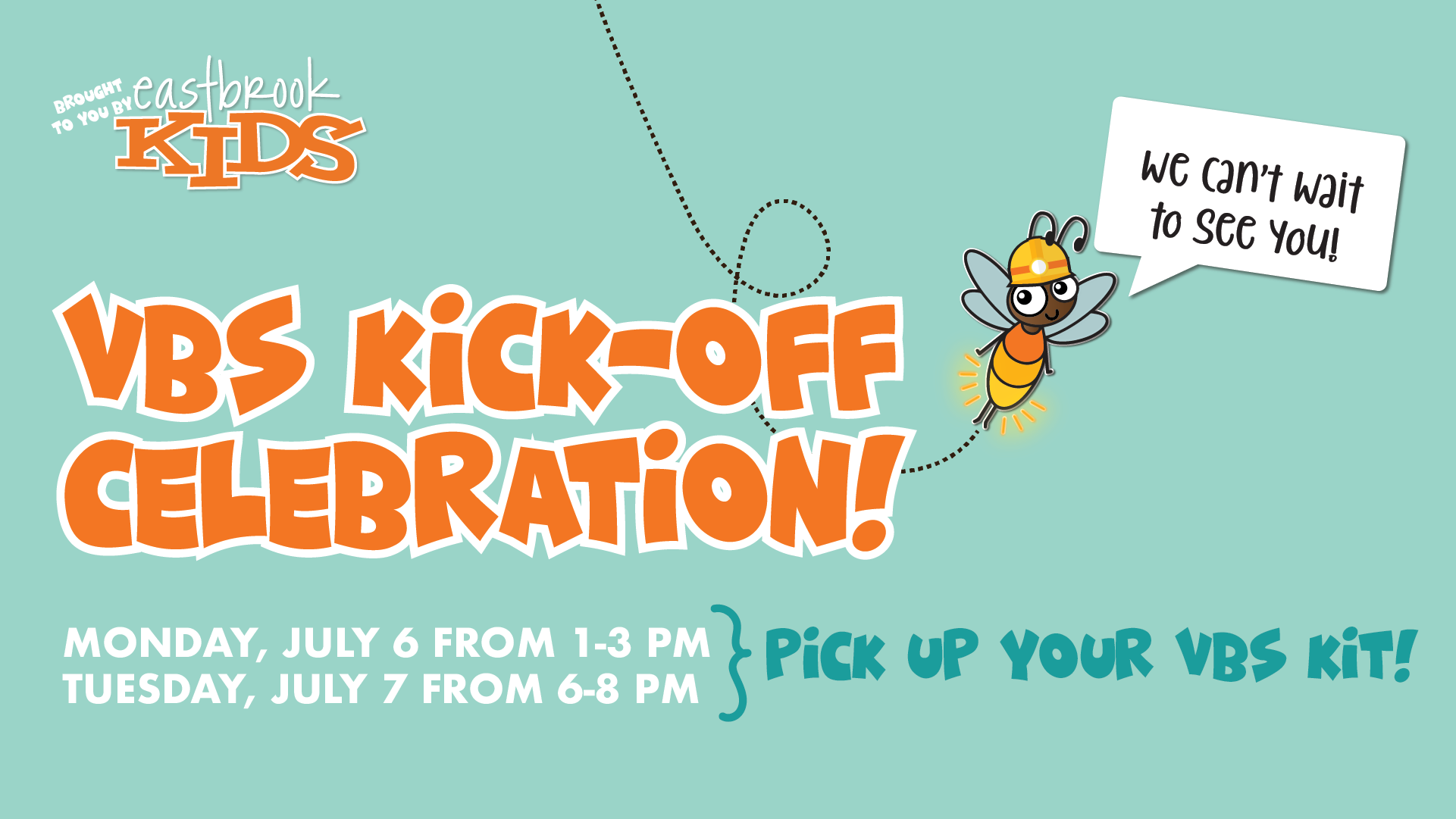 VBS Kick-Off Celebration
Join us in the Playground on either Monday, July 6 from 1-3 pm or Tuesday, July 7 from 6-8 pm to pick up your VBS Kit!
Our children's ministry team is planning a VBS celebration for the pick-up of our VBS kits on Monday July 6th from 1-3 pm and again on Tuesday July 7th from 6-8pm. Our staff will be on hand to answer any of your questions and to celebrate with you as we kick off summer! We will have treats and fun activities (dress for water games if the weather permits!) on our west parking lot and playground. Please join us and we look forward to seeing you!
Questions? Contact Laure; lherlinger@eastbrook.org, 414.228.5220 x225.