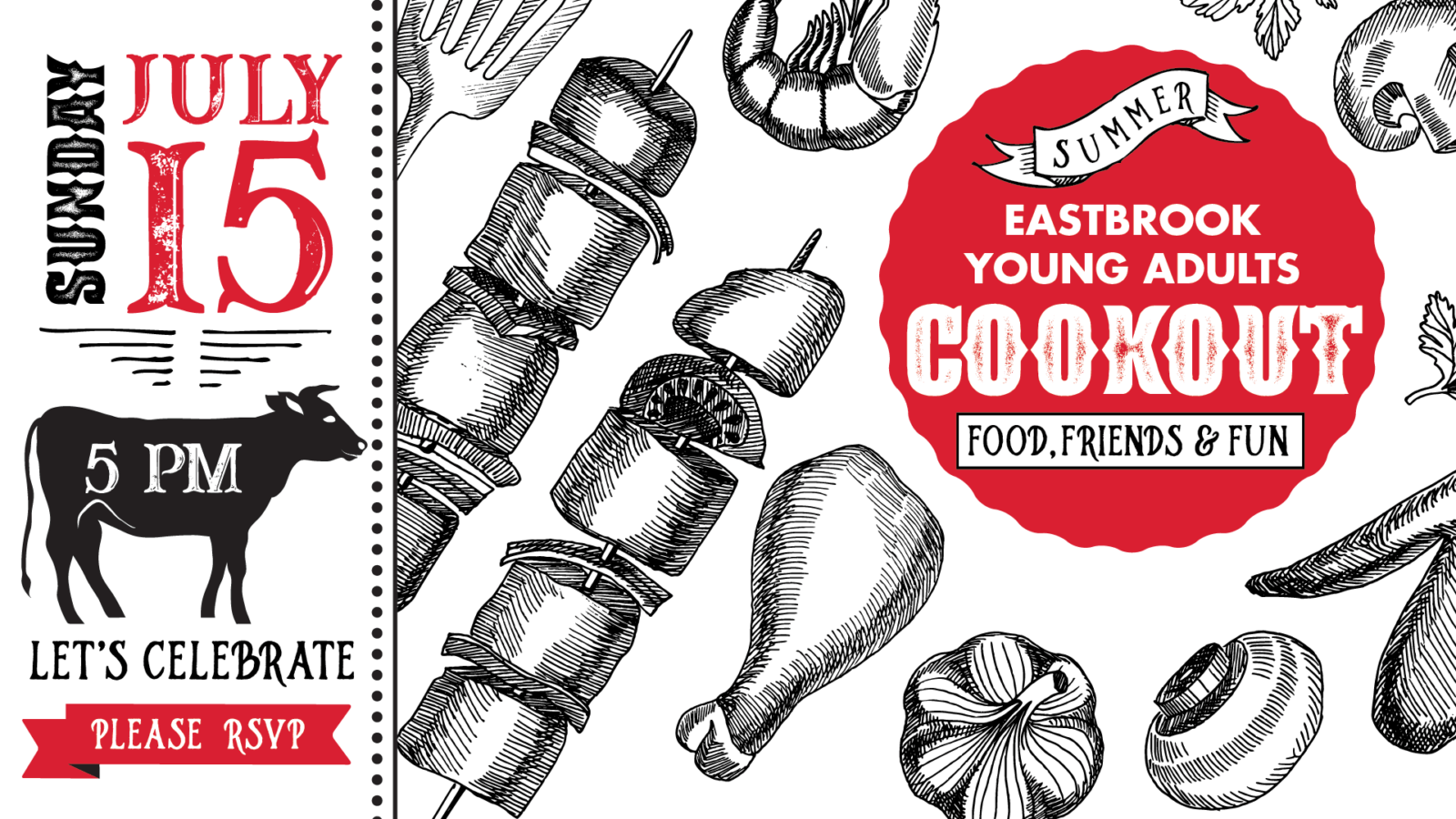 Young Adults Cookout
Young Adults of Eastbrook—join us for a cookout on Sunday, July 15 at Richard E. Maslowski Glendale Community Park and meet the other young adults at Eastbrook! We provide the food, you provide the fun.* Don't miss it.
*Actually, while we are going to be providing the main course, we do need you to bring a dish to pass! Think side dish, think dessert, think salad, think delicious.