---
My Faith Story…
I grew up in the Catholic Church, but I sensed "something"was missing, but I did not know what. I thought it might be a different Catholic Church, but that was not the answer. I had just moved into a new apartment and my next door neighbor, Maribeth, came over to meet me and she explained the gospel to me. I immediately knew it was Jesus I was searching for. I accepted Jesus Christ as my Lord and Savior that day. I first came to Eastbrook when it was meeting at Hartford Avenue School about 35 years ago. I was involved in the food pantry early on for a few years when Eastbrook was meeting at that location. Since then I have attended the women's Bible study and a couple of years ago I started to volunteer at the Eastbrook Food Pantry again.
My Calling…
The Lord has given me a passion to serve Him and our community, and I feel like I am right where God wants me to be when I am serving at our Food Pantry. I want to be used by God to "feed" people both physically and spiritually. I love to serve people and get to know them in a loving way simply by listening to their story. I also really enjoy working together with others from Eastbrook who serve on the Food Pantry team. I enjoy getting to know new people who come to serve each month and it is encouraging to see the community that is developing at our pantry as we serve the Lord and our neighborhood together!
Serving as a Local Outreach Intern…
When I heard about the opportunity to serve as a Local Outreach intern here at Eastbrook, I jumped at chance because I am eager to further develop the gifts that God has given me, and I wanted to spend some focused time learning how I can serve the Lord more effectively through Local Outreach. Each month as I serve as an intern, I feel privileged to attend church staff meetings where I am learning and growing as I listen to a little bit more of Pastor Matt's teaching. I am amazed when I hear about all the work that is done by the sta in order to facilitate ministry and to equip everyone at Eastbrook Church to serve the Lord and live out their calling. I appreciate our staff a whole lot more now that I know a little more about what they do day after day.
In addition to serving in a specific ministry like the Food Pantry, as an intern, I am also working on a personal development plan to help me achieve my goals and grow into the person that the God wants me to be, both personally and in ministry. I am working with Pastor J.C. Heiden [Local Outreach Pastor] to set specific goals using the "Ministry Leadership Growth Model." Using this personal development plan over the course of my internship, I am setting some goals that will help me to grow as a disciple of Jesus, expand my heart and vision for my ministry, and grow in my ability to manage and lead some of our local missions efforts here at Eastbrook. I am thrilled to be able to have an opportunity to keep growing into all that God wants me to become for His glory!
What's Next…
Looking ahead to the next few months of ministry, I am excited about the new storage and distribution space that God has provided for the Food Pantry here on the Eastbrook Church campus! Over the past few months during my internship, I have joined with a number of people who have been working diligently behind the scenes to make this transition possible. Over the past few weeks we have been in the process of moving our Food Pantry out of the basement of the church office building and into a newly renovated space in the west parking lot. This will open up a number of new and exciting ministry opportunities for our Food Pantry! One of my favorite things to do each week is to pick up fresh fruits and vegetables for the pantry. This new space will allow us to store and distribute more fresh and healthy food to our guests. However, the greatest benefit is that this new space will allow us to spend less time on the logistics of moving around the food, and more time getting to know some of our neighbors who we have the privilege to serve at the Food Pantry. Each and every week here at the Food Pantry, we have the opportunity to live out the mission of Eastbrook Church: "To proclaim and embody the love of Jesus Christ in the city and around the world."Working as an intern here at Eastbrook, I feel excited and energized to be doing what God has called me to do! My heart is full, knowing this ministry is exactly where He wants me to be, touching the lives of the people He sends to the Food Pantry with His love.
Recommended Posts
May 27, 2022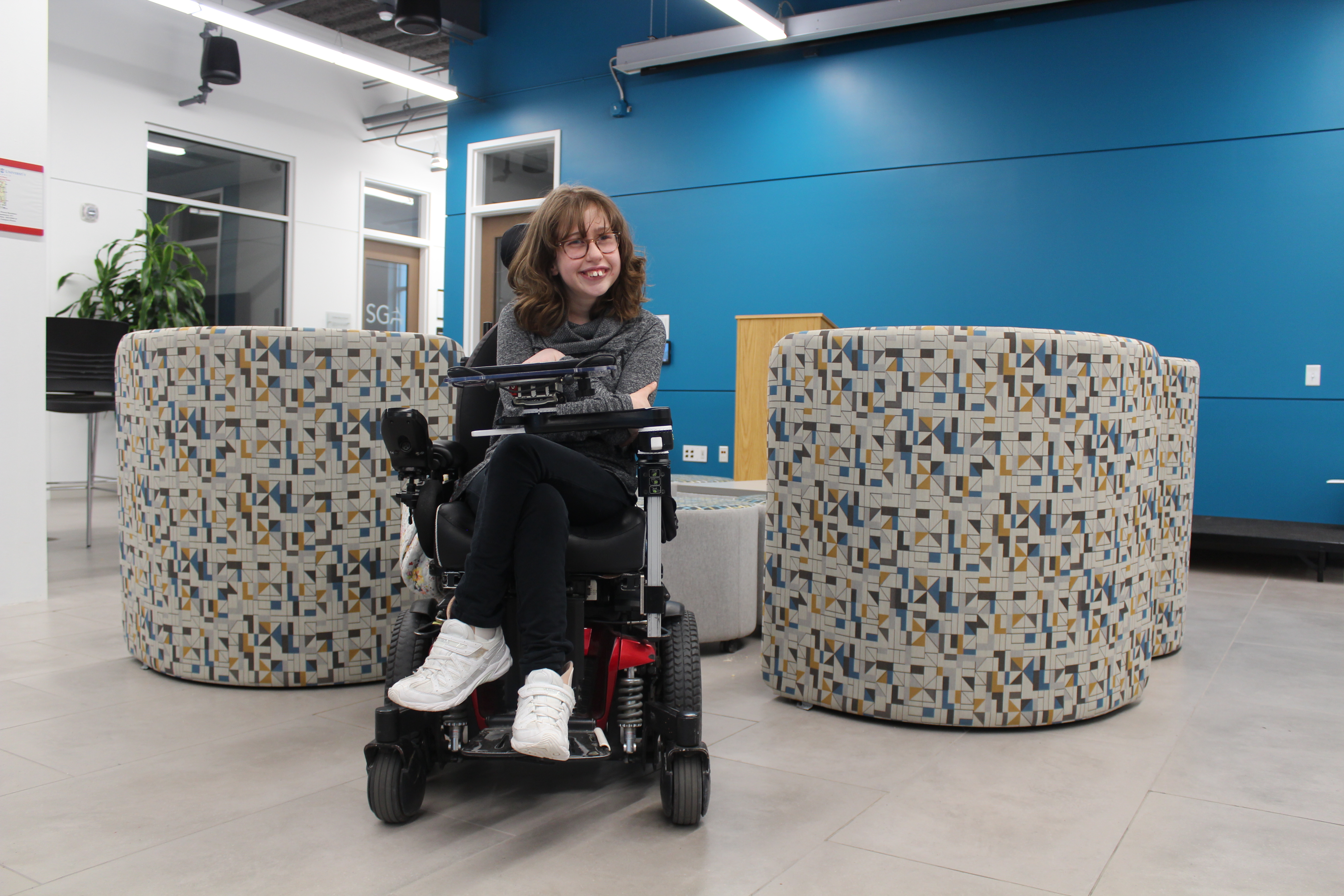 May 27, 2022
May 27, 2022