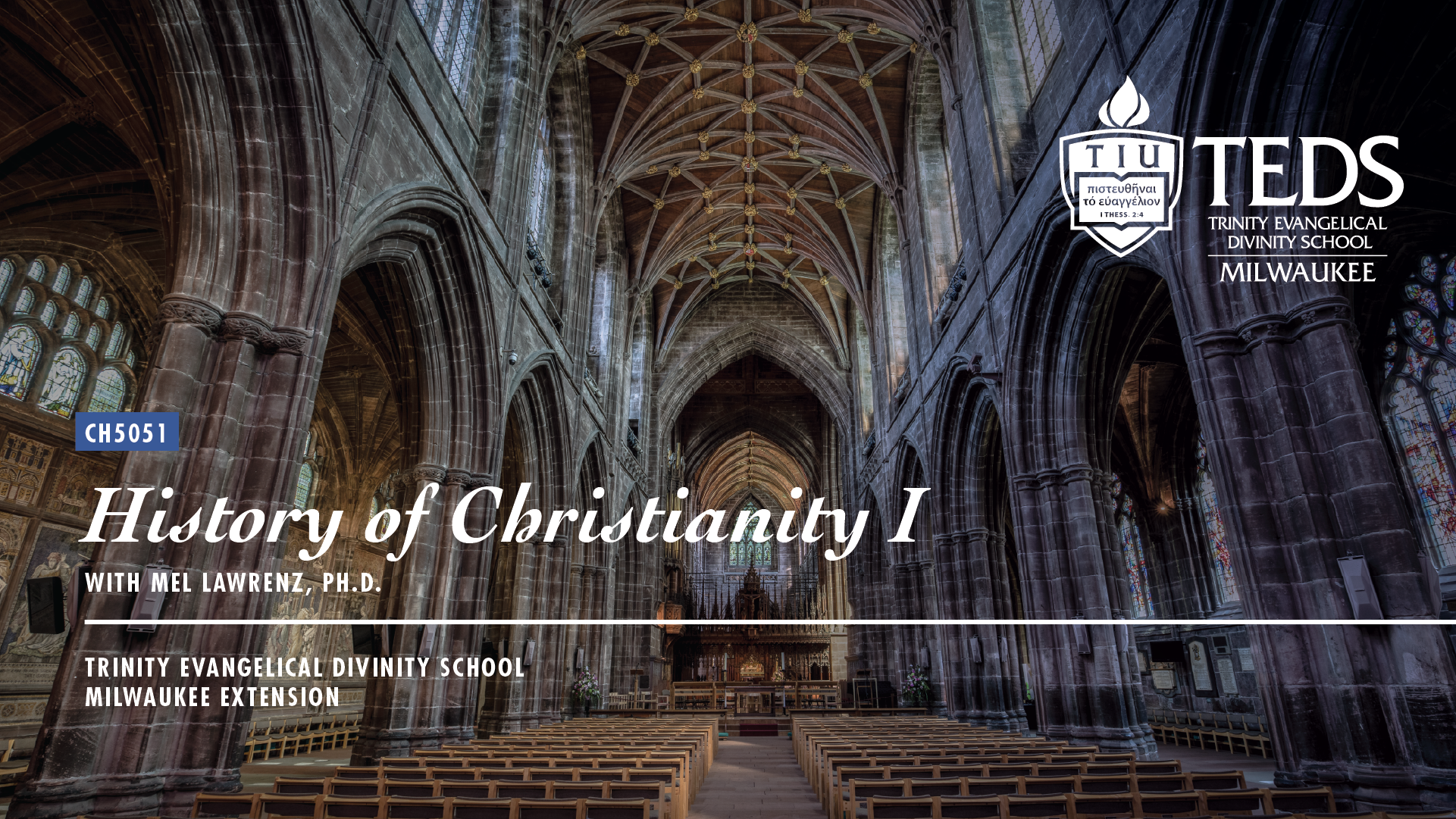 CH5051 History of Christianity I
UPDATED START DATE: Tuesdays, September 6-December 6 · 6:30-9:15 pm · Elmbrook Church
This course explores the development of Christianity from its inception in the first century to the close of the Reformation era in the sixteenth century. Through a sympathetic engagement with primary and secondary historical sources, students will acquire a general understanding of the patristic period; the ecumenical councils; the emergence of medieval polity, philosophy and theology; the cultural synthesis of the high middle ages, the Renaissance in Italy and northern Europe; and the Protestant and Catholic Reformations.
Instructor: Mel Lawrenz, Ph.D.
Register by August 29 at tedsmilwaukee.org.
Questions? Contact Terri Carlson; TEDS@eastbook.org; 414.228.5220 x267.