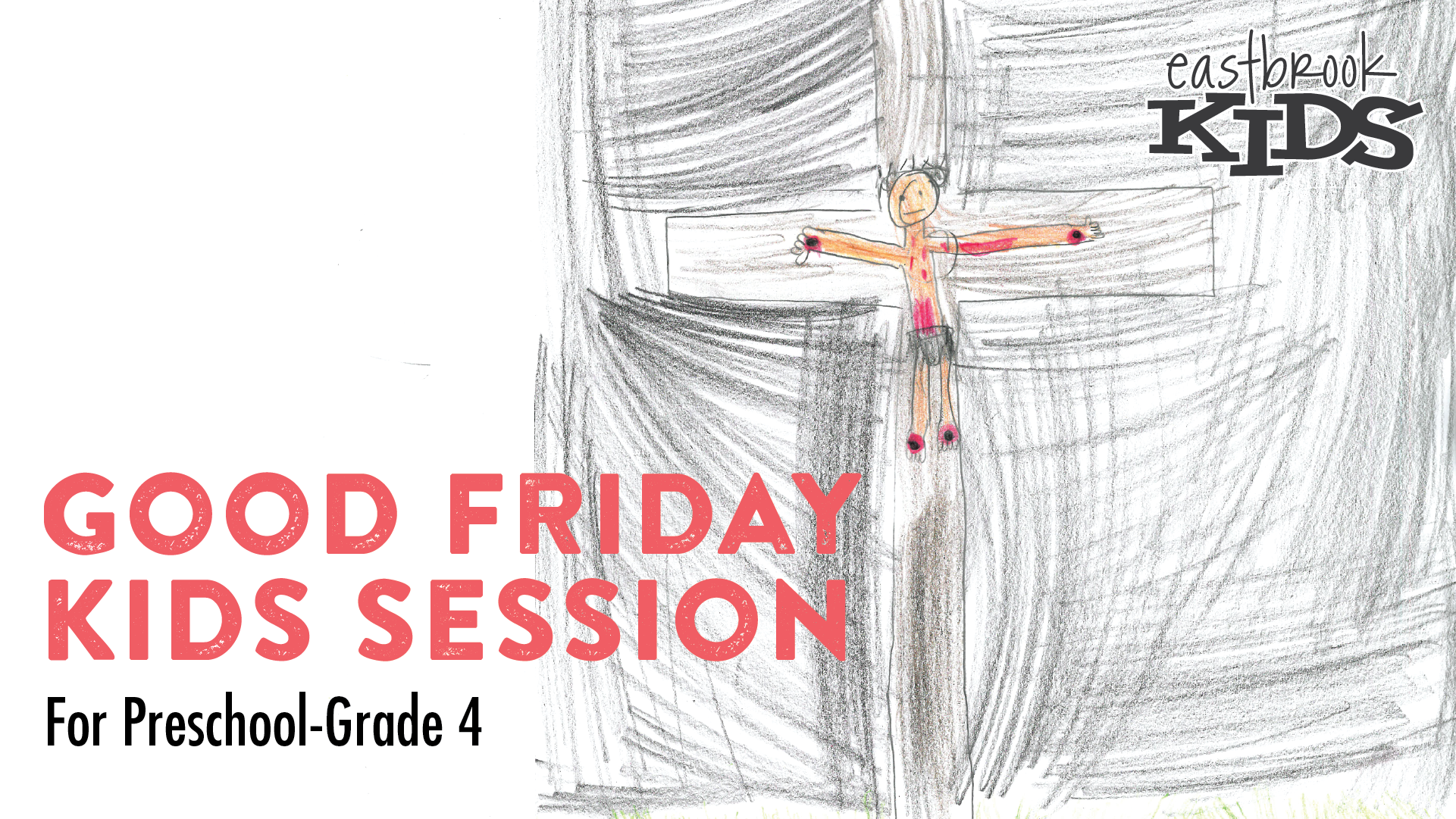 Good Friday Kids' Session
Friday, April 7  ·  12 pm
Brand New this Year—Good Friday Kids' Session! Kids in Preschool – 4th Grade will have Good Friday classes that invite kids to remember Jesus' death on the cross in a meaningful, age-appropriate way! Nursery childcare will be provided. Noon service only.
Preschool & K4 will be in the Orange room (B126) and K5-4th grade in Little Theatre.
RSVP Here by Wednesday April 5
Questions? Contact Pastor Laure Herlinger, lherlinger@eastbrook.org.