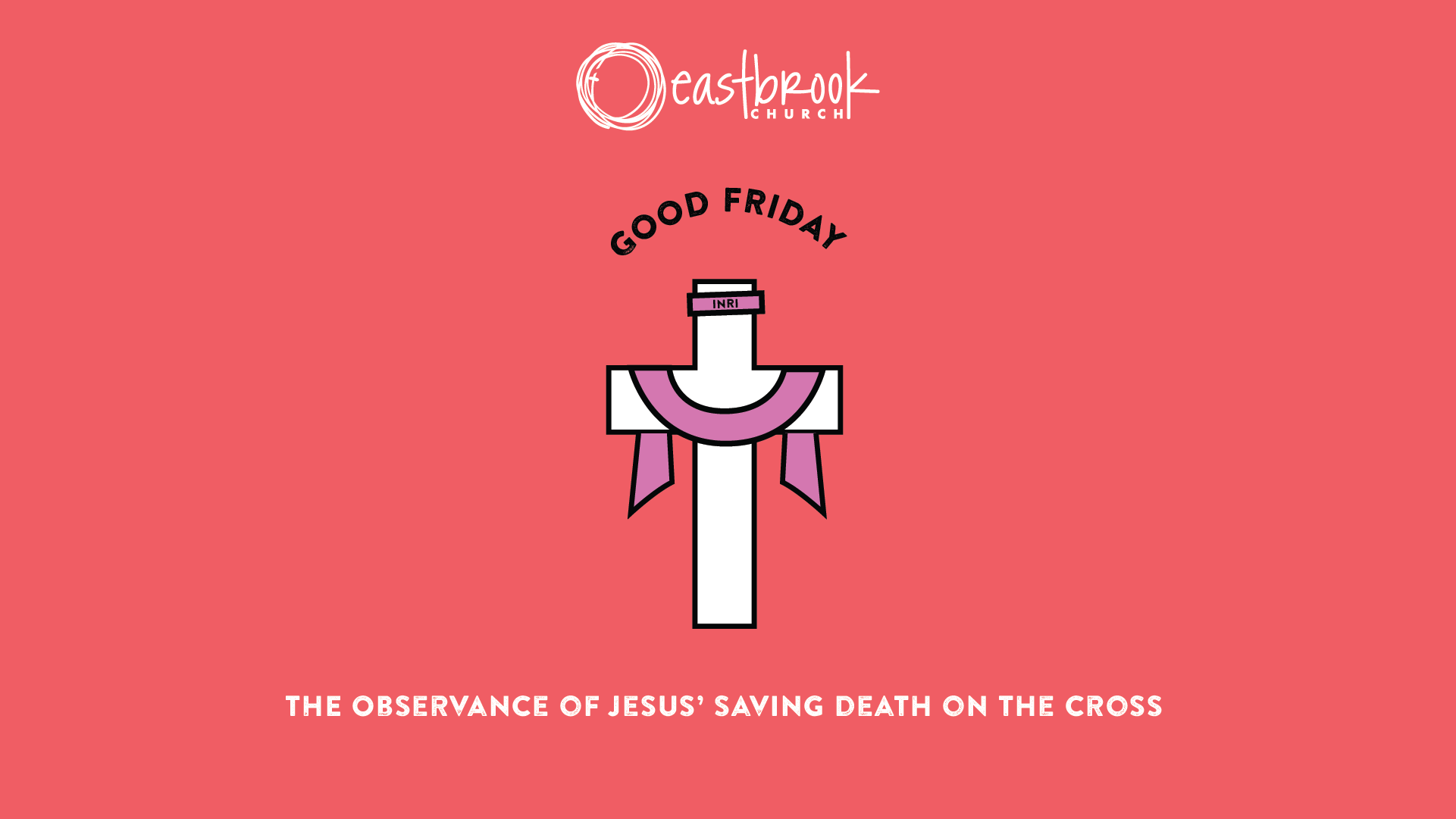 7 pm Good Friday Service
Friday, April 7 · 7 pm · Worship Hall + Online
Jesus is betrayed, arrested, tried, beaten, mocked, killed, and buried. It is quiet. No one knows what to think. The world is at an end.
Join us as we remember the suffering and death of Christ for our sin on the Cross. Two identical services at 12 and 7 pm. Join us in person in the Worship Hall, or join us for the live stream online at Eastbrook.org/athome.
Please note: at the 12 pm Good Friday service, the Nursery & Preschool are open, and there is a special service for kids K5-Grade 4. 
Questions? Contact Pastor Femi; fibitoye@eastbrook.org, 414.228.5220 x246.