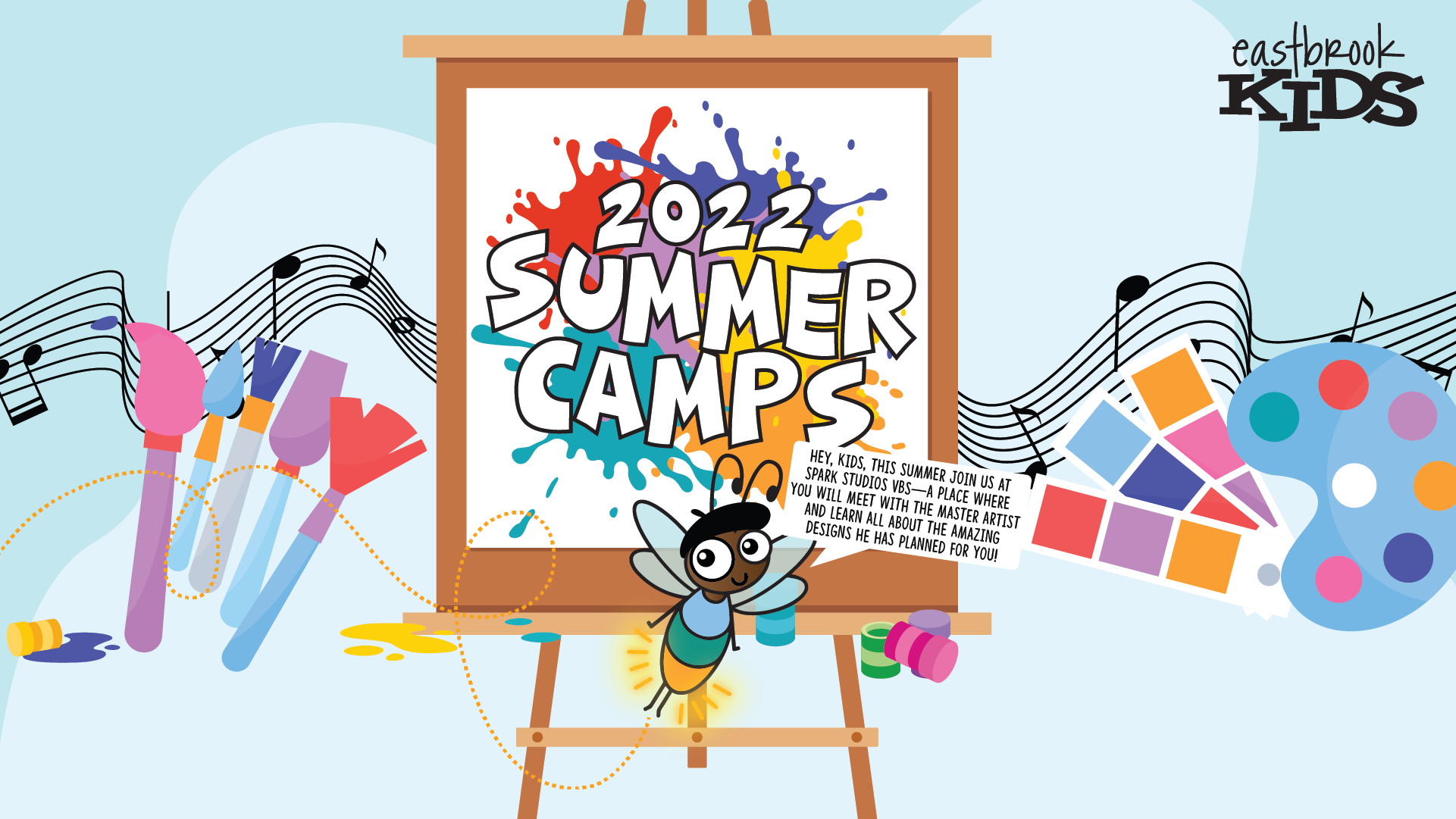 "Spark Studios" VBS (Grades K5-5)
July 11-15 from 9 am-12 pm
Kids, YOU are masterpieces, created in Christ and designed for God's good purposes!
At "Spark Studios" we will explore how God, as our Creator, has uniquely designed us for His purposes, how Jesus has fulfilled God's plan to save us, and how the Holy Spirit empowers us to follow God's plan for our lives!
Each day includes rotations of Worship, Bible Study, crafts, games, and missions.
Click here to register!
We also offer older (Grades 6-8) students the opportunity to help us with VBS! Click here to learn more and details about how to apply.