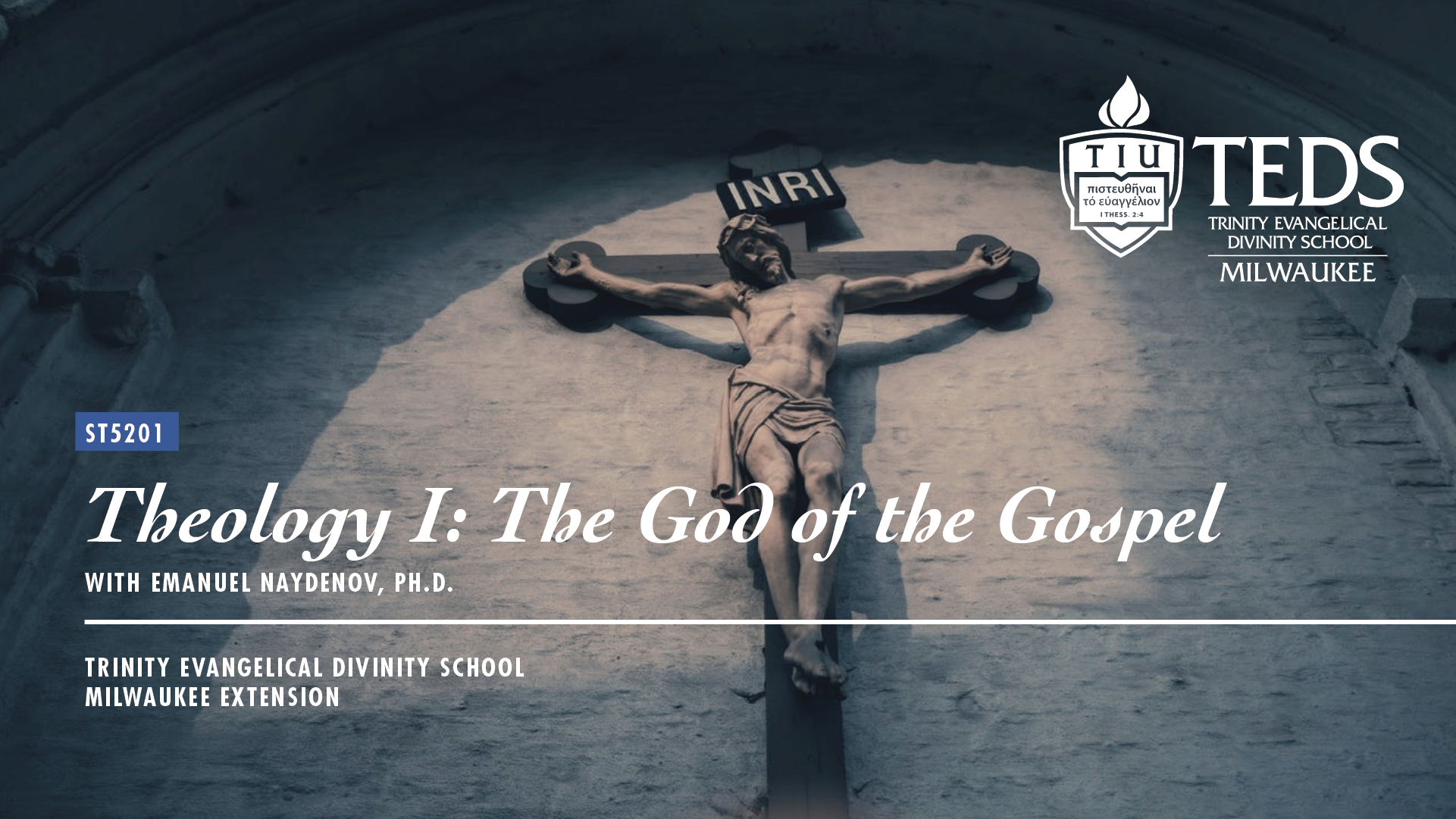 ST5201 Theology I: The God of the Gospel
September 9 & 10; October 21 & 22; November 11 & 12 and December 9 & 10
Fridays 6:30-9:15 pm; Saturdays 8:30 am-4:30 pm · Room B224b and 226b
This course establishes the foundations for systematic theology, reflecting upon the triune God and the God-world relation. It introduces theological methodology and treats the doctrines of general and special revelation, particularly that of Holy Scripture. The course also engages theology proper (the divine perfections and personal attributes of the Holy Trinity) and the works of God in creating and providentially caring for the cosmos, including humans.
Instructor: Emanuel Naydenov, Ph.D.
Register by August 29 at tedsmilwaukee.org.
Questions? Contact Terri Carlson; TEDS@eastbook.org; 414.228.5220 x267.