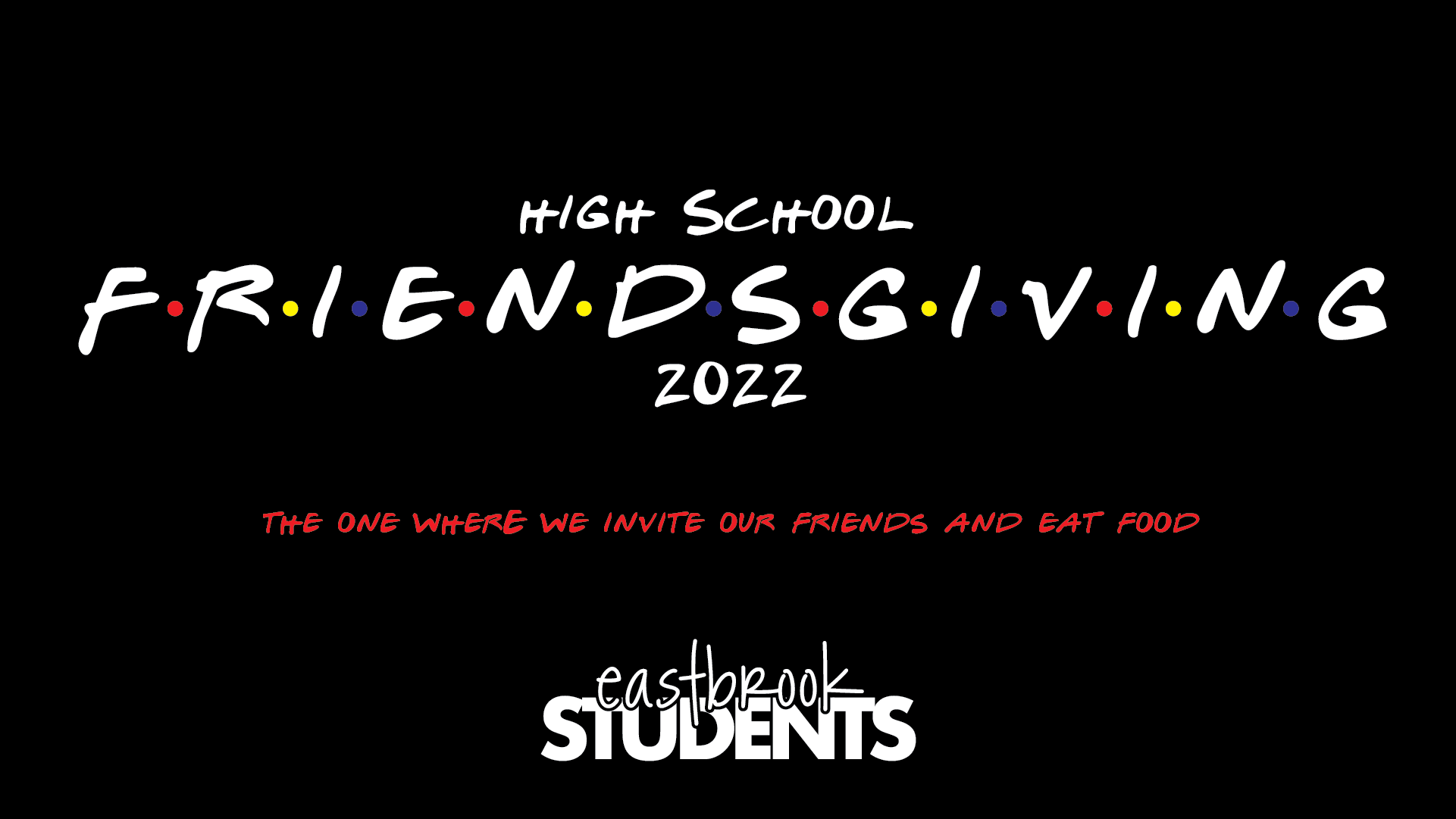 High School Friendsgiving (Grades 9-12)
Sunday, November 20 · 6:30-8:30 pm · Location TBD
Friendsgiving is a time for us to gather around a feast and be thankful for each other, what God has done, and of course, eat! This is a great event for inviting friends.
We'll be providing the main course of turkey/ham, but students are asked to bring a side dish to pass.We're so excited to celebrate with you!
Questions? Contact Nic Fridenmaker; nfridenmaker@eastbrook.org, 414.228.5220 x242.