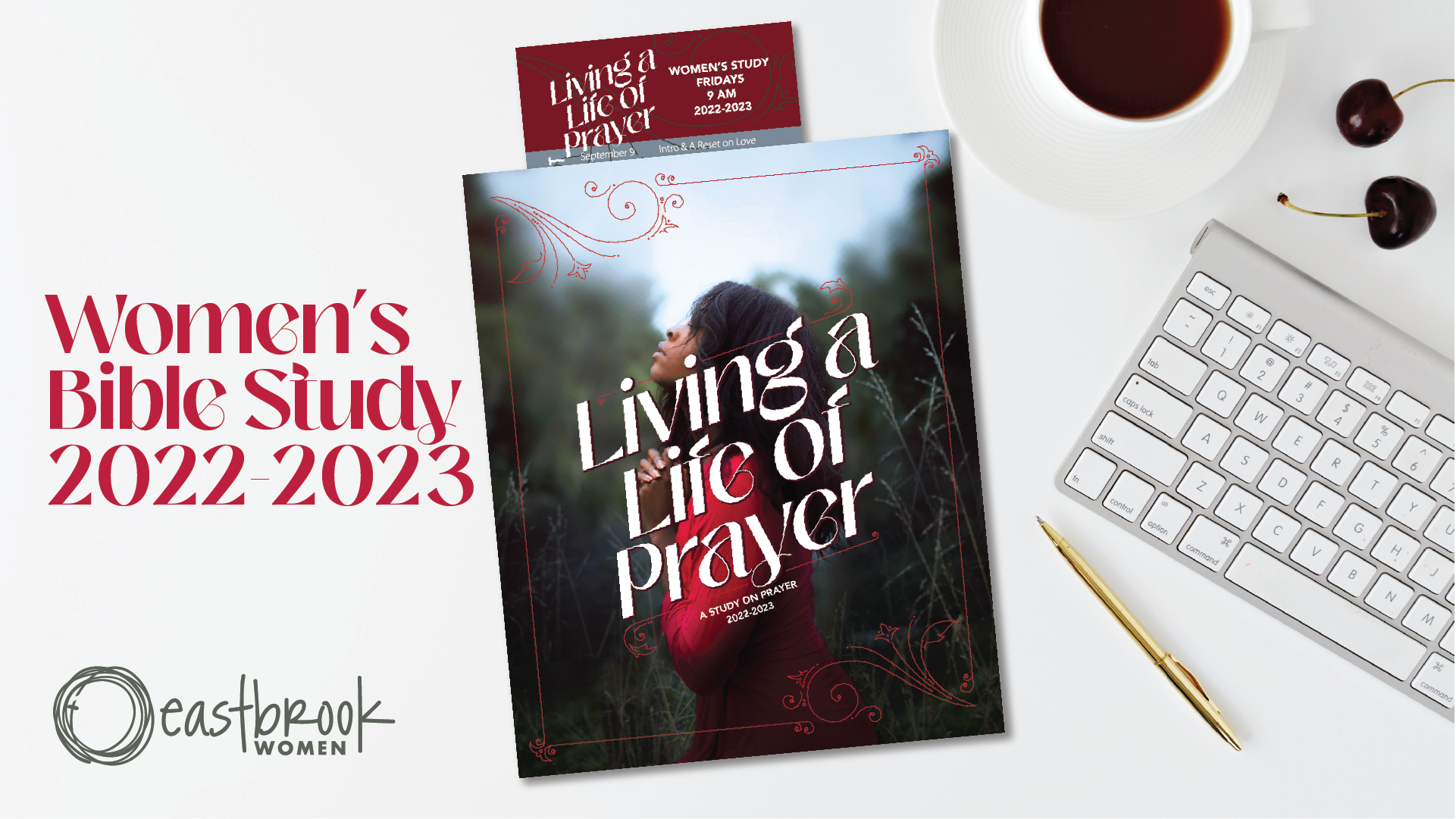 Wednesday Evening Women's Bible Study
Wednesdays, September 14-December 14 (not November 23) · 6:30-8 pm · Fellowship Hall or Zoom
Our theme for 2022-2023 is "Living a Life of Prayer." For the first four weeks in the Fall, we will be joining in on the church-wide September "Reset." After that, we will be studying prayers of the Bible and Jesus' time in the Upper Room from John.
Pick up a study guide after in the Church Office for $20, Mondays-Fridays, 8 am-4 pm.
Fall 2022 Schedule:
September 14
September 21
September 28
October 5
October 12
October 19
October 26
November 2
November 9
November 16
November 23—No Study (Thanksgiving)
November 30
December 7
December 14
Wednesday/Zoom Study Questions? Contact Geri Koterman, geri@inshuti-international.org.
*Please note that we will be offering the same study on Friday mornings in person, as well as a variety of other virtual gatherings.