---
A few years ago, Eastbrookers Wayne and Brenda Breitbarth found themselves as empty nesters, asking God what He wanted them to do next. He led them to sell their family home of 22 years in Mequon and move to the Sherman Park neighborhood of Milwaukee, and He continues to reveal His plan to them! Here's what they had to say about the excellent adventure God has them on…
---
Brenda: I grew up on a dairy farm near Juneau in Dodge County, Wisconsin. I have three brothers. My dad was a farmer and mason, and my mom did her best to keep four kids from hurting each other. We went to church every Sunday, and I actually attended a one-room Christian school through third grade. I was one of three kids in my class.
Wayne: I grew up on the South Side of Chicago and attended church every Sunday. When I was in 8th grade, we moved to Wisconsin because my parents bought a grocery store in Reeseville, a small town in Dodge County.
Brenda: I met Wayne (the city boy) in 8th grade. He immediately tried to impress me by playing Proud Mary on the guitar, but that attempt was less than successful. However, we went to the Junior Prom together, and the rest is history. We've been married for almost 35 years.
We have three daughters. Erica is a high school music teacher in MPS, and you'll regularly see her leading worship. Jenna and her husband Joe live in Ft. Myers and have recently blessed us with a beautiful granddaughter. And Deanna is a K4 teacher at Eastbrook Academy and also attends Eastbrook Church.
We first learned about Eastbrook in 1993 from Bruce and Kim Brunner, when we met them on a bus in Colorado and quickly realized they lived a half block from our house in Mequon! We visited occasionally (on Sundays when Kim was dancing) at Riverside High School but didn't attend regularly until about five years later when Eastbrook had moved to the current location.
Wayne: We've been involved in serving since then—Brenda in Children's Ministry and Eastbrook Academy, and myself in Jr. High—since our daughters were young.
Brenda: We lived in Mequon for 22 years. There's no denying that the schools are superb, and our big house and yard were great for hosting church youth events and leaders retreats, complete with wild games of capture the flag and endless amounts of s'mores. But our hearts have belonged to the city since we joined Eastbrook.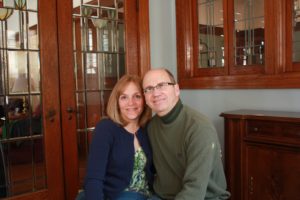 Wayne: A few years ago, we found ourselves to be empty nesters, ready to simplify our life and spend more of our time and resources on the things we're passionate about. So we decided to downsize—actually, the new buzzword is "right-size." We called Citybrooker Shar Borg, and she sold our house in less than a week—but we had no real plan about where we wanted to move.
After looking at a few houses on the East Side and Riverwest and not finding anything that appealed to us, Shar asked if we'd ever considered her neighborhood—Sherman Park. I said "No!" but Brenda said "Yes."
Well, as God would have it, Shar knew an Eastbrook family in Sherman Park that wanted to sell their bungalow. We took a look, loved the house, and made an offer but could not come to an agreement.
The clock was ticking, and we eventually started looking for a rental, but Brenda really felt the bungalow was where we were supposed to be. So, I agreed to pray about it, and we subsequently upped our offer and bought the house. Our girls were a bit reluctant at first, but it's now clear to all of us that this is exactly where God wants us to be. Of course, most of our family and friends think we're crazy to move near 42nd and North, but I think a lot of them probably thought we were crazy even before we moved into the city
Brenda: Despite Wayne's initial reluctance to move into the city, he's been involved for many years with urban organizations and issues. He teaches financial literacy classes at nearby Washington H.S. with Make A Difference Wisconsin. He works tirelessly with the Community Warehouse and Milwaukee Working, a job-training and Christian mentoring organization in our neighborhood. And he founded and leads Urban Promise, a group of businesspeople who mentor urban high school students. So God had been preparing him for this move for quite some time.
Wayne: It has definitely been an adjustment for us. Every time I read in the morning paper about another crime that's been committed in our part of the city, I feel uncomfortable, but it's a reminder that we need to diligently stand with our neighbors and fight for our city.
The danger is real here, and we need to be very conscious of our surroundings when we walk and drive in our neighborhood.
Brenda: The gunshots were the biggest adjustment for me. It took a while to get used to that. But now the gunshots are a reminder to pray for the situation at hand and for peace in our city.  A wise and wonderful pastor named Marc Erickson once said, "The only hope your neighbor probably has is you." Sure, stuff happens, but we need to continue to be good neighbors, and we cannot live in fear. We actually got to know more people in our first month here than we knew in 22 years in our old neighborhood. People have your back on our street, and a group of us walk in the mornings and pray for our neighborhood.
We were challenged by last summer's Love Your Neighborhood sermon series and realized the way to love our neighborhood at this time is through the children. Wayne plays basketball with the kids in the alley, and we've hosted campfires and backyard movie parties. We're hopeful this will eventually lead to relationships with the parents
Wayne: This has been a learning experience for me. If God is calling you to do something radical, my advice is to not just rush into it—pray first and discuss it with Christians you know and trust.
Brenda: I would add that if you think it's just too risky or to hard, remember that all things are possible with Him—and with big steps come big blessings!
Wayne is a LinkedIn speaker, consultants, and the author of The Power Formula for LinkedIn. Brenda does the behind-the-scenes work for the family business.  You can find both Breitbarths serving at the Welcome Desk during 3rd service every month.
Recommended Posts
May 27, 2022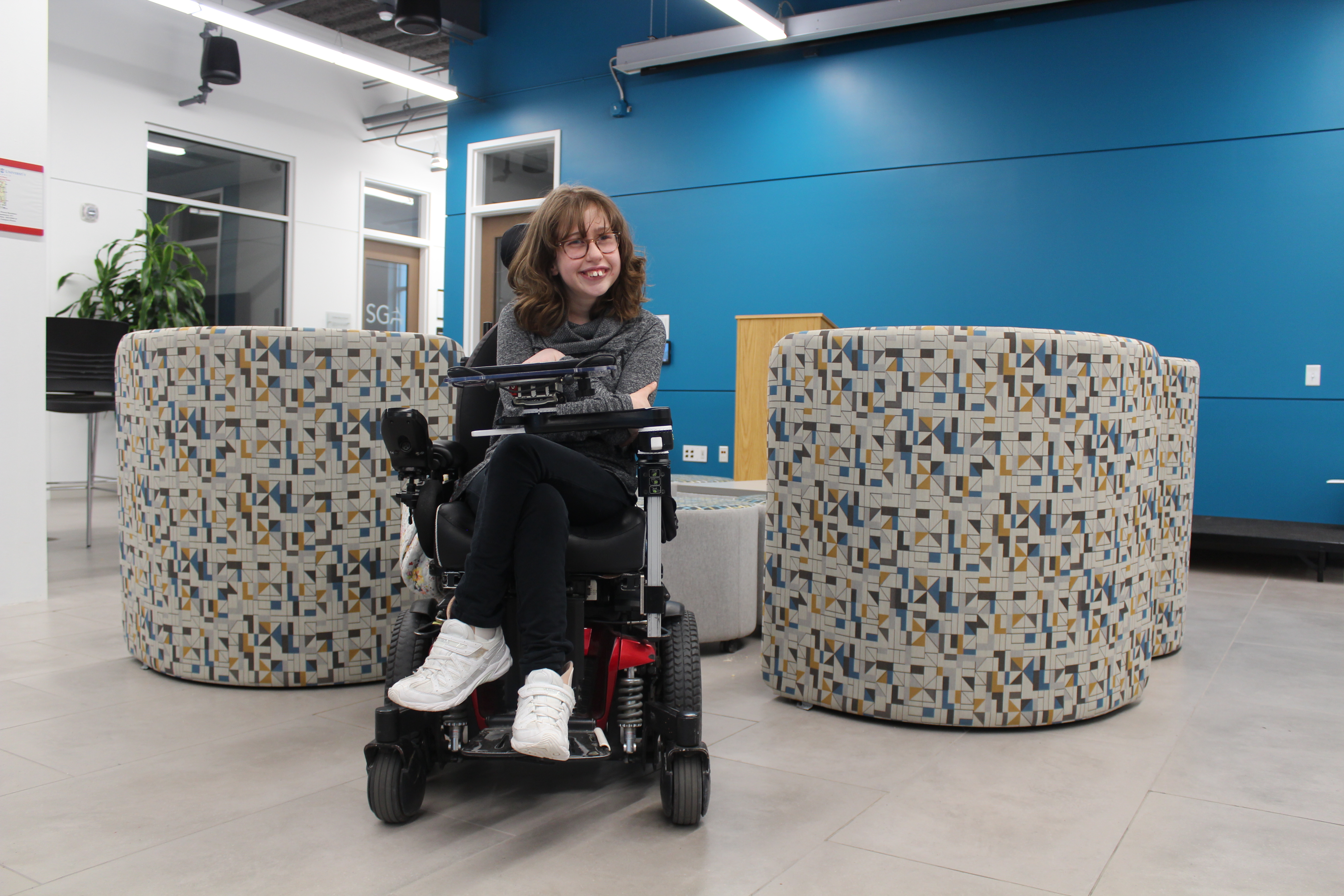 May 27, 2022
May 27, 2022