---
A Story of Faith, Food and Finding Joy Through Suffering
As told to Ruth Thompson Carver | Photography by Rachel Radewahn
"We had collard greens and cornbread and fried fish…"  Racine Addison King was talking about what was on the menu at Forest Haven assisted living in Fredonia the previous night. When Racine talks about good food, her passion is obvious. But if you talk to her for a few minutes, you'll realize that it's not just that she likes good food – she knows what she's talking about. Racine has been a chef at some really nice places, like the Hyatt House in downtown Los Angeles and the Hyatt here in Milwaukee.  The menu above is one she worked on with the cook at Forest Haven where she lives.
Racine is one of those people who makes friends wherever she goes. Right now that place is Forest Haven, a place Racine resisted going to at first, but now recognizes as God's provision to her. At the age of only 66, she can no longer live alone because of a bad fall she had last summer compounded with osteoarthritis in both knees. She can't walk, but never fear—she gets around without a problem on her red scooter. She has a supportive community at Forest Haven, and all the residents and staff know her well and love her.
Racine says, "I don't have a pity party about myself. I'm so thankful to be positive. I love the Lord and I want to learn more about Him." But how did she get to this place of joy and contentment? It was through suffering.
Racine's mother was a 13-year-old rape victim. As a newborn, Racine was taken from her mother in Chicago by a great-aunt, a "madame", who raised her in a hostile, unloving environment in Milwaukee. She remembers many times when there was no food in the house. Racine's escape was school—she loved it! She excelled particularly in reading and home economics. But her great-aunt didn't want her to learn and become educated, so Racine had to "sneak-read". Once she got in trouble at home for winning a reading award at school. When Racine heard her great-aunt talking on the phone to someone from the school who had called about the award, she thought, "I'm busted."
Another bright spot in Racine's childhood was Brother Bob from the church across the street. Brother Bob got her great-aunt's permission to take her and her half-sister to a Bible study for kids. Racine remembers the flannel boards the teachers used to teach the Bible stories. She thought those flannel boards were the cat's meow! More importantly, she loved this Jesus she learned about.
In an effort to get out of the house, Racine got a job at Butterbun, a restaurant in downtown Milwaukee. This was against her great-aunt's wishes, who did not want her to work because her welfare would be reduced. But this job didn't last long because Racine got fired for kissing a white boy, even though the boy was willing. Next she ran away from home, which landed her in a foster home that wasn't good. And then she was raped. All of this meant that, although she did graduate from Rufus King High School, it was four years later than the rest of the kids in her class.
God's grace to Racine continued to come in the form of cooking. Racine had an uncanny way of catching on to anything food-related. She got a job next at The Protestant Home in the kitchen and mastered the grill remarkably fast. She went to MATC and got a degree in culinary arts. Meanwhile, her longing for Jesus continued and she got baptized in a Baptist church. Then she decided she wanted to be Catholic and was baptized again at Holy Hill. Then she started going to a Lutheran church. She laughs about this church-changing now and says, "I wanted a diverse church and I wasn't finding one."  Through all the church-searching, she loved Jesus.
When Racine was 25, she married a childhood sweetheart, Robert Henry King. They had a son and then twins, a boy and a girl. All three children had severe developmental disabilities. Life was hard. Racine's husband was a firefighter but became ill with Hodgkin's Disease. Because of a number of stresses, Racine left her husband and children for a while and went to Los Angeles where she landed a great job as chef in the Hyatt House on Wilshire in downtown LA. Then she learned that her husband was failing fast physically, and she realized she needed to come back to Milwaukee to take care of him. Thankfully, the Hyatt in Milwaukee was just opening, and she was able to transfer from the one in LA to the new one in Milwaukee as the chef.
Her husband died in 1980, and before he did, he asked her to promise to find a good living situation for their three children. Racine knew what to do. She took them back out to California because she had learned while out there of a place they could get the help they needed. In order to do this, she had to give up parental rights, which was extremely painful for her. But she knew she could not take care of them. Throughout this pain, Jesus was her life, and she knew He would be sufficient for her.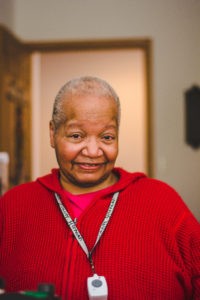 Now Racine was in a position to start over. She enrolled in the nursing program at Mount St. Mary College in Los Angeles, but when she saw a cadaver, she said, "That's it. I need a new major." She changed her major to early childhood education. After she got her associate's degree at Mount St. Mary, Racine's friends urged her to apply to Marquette University for a bachelor's degree. She was sure she wouldn't get in, but she applied and was accepted. She majored this time in communication studies and secondary education. After graduation, she taught in elementary schools for several years.
During this period, Racine was attending an apostolic church which was wonderful, but still didn't have the diversity she was longing for. A friend recommended she try Eastbrook. She ventured through our doors for the first time in 2008 and when she walked into the worship hall, she looked around at the people, and said to herself, "This is it!" Racine has been active at Eastbrook ever since, first taking the membership class, then serving on the prayer chain and working in the nursery. Now it is difficult for her to get to church, and she is rarely able to attend. But Racine is staying as involved with Eastbrook as she can, and she is being a light for Jesus at Forest Haven. Recently she recruited three Eastbrook worship leaders to come to Forest Haven and join her in leading a program of music and teaching for Black History month. Racine says, "I'm the only fly in the buttermilk up here and these people need to be educated!" The worship leaders sang spirituals and led the residents in singing more spirituals. Racine gave a mini-lecture on African-American inventors and closed with a reflection on I Corinthians 12. It was great. And then she served everyone pecan pie.
When she was asked what word she would like to leave with Eastbrook, Racine smiled and recited Psalm 103:1: Bless the Lord, O my soul: and all that is within me, bless His holy name.
Recommended Posts
May 27, 2022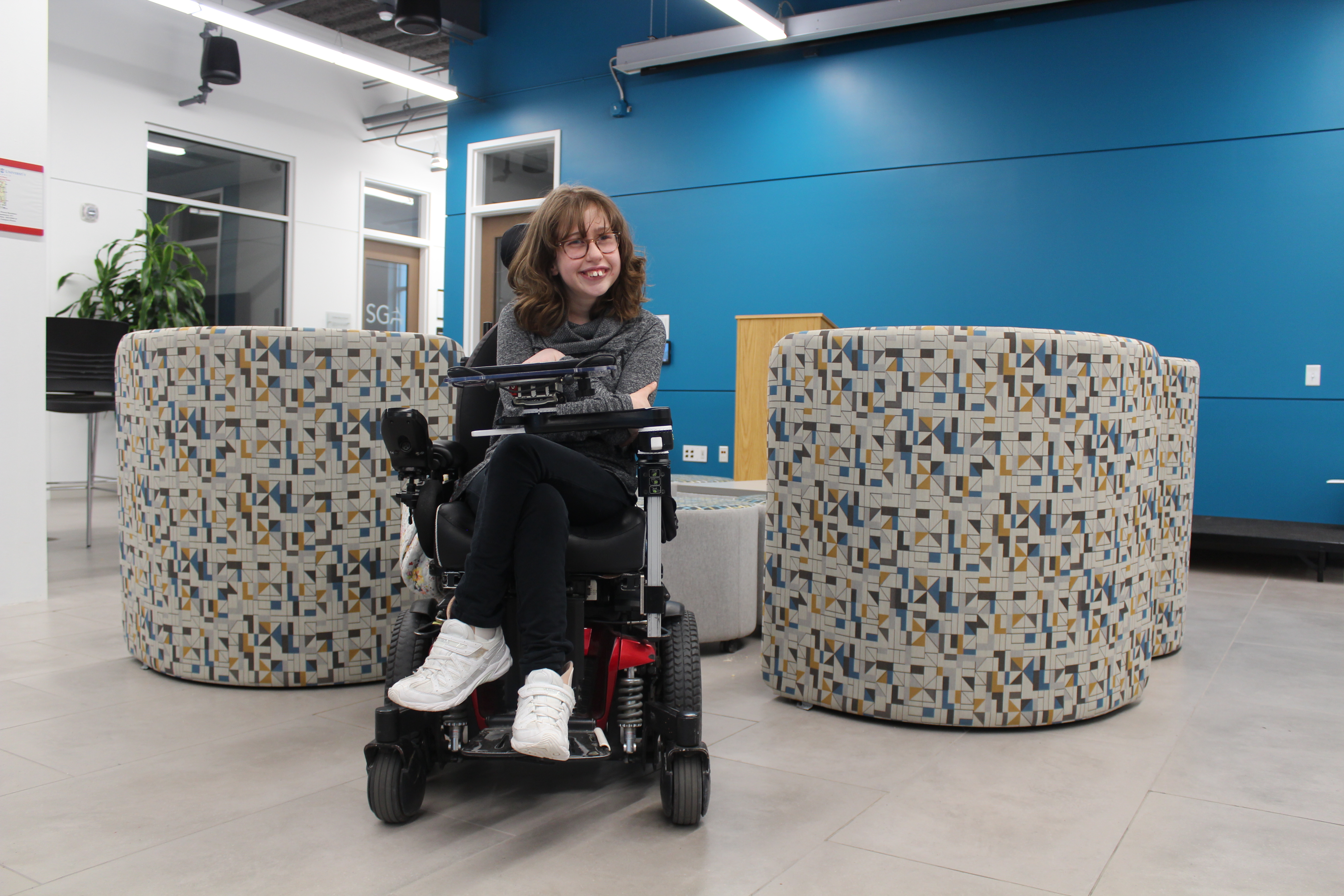 May 27, 2022
May 27, 2022