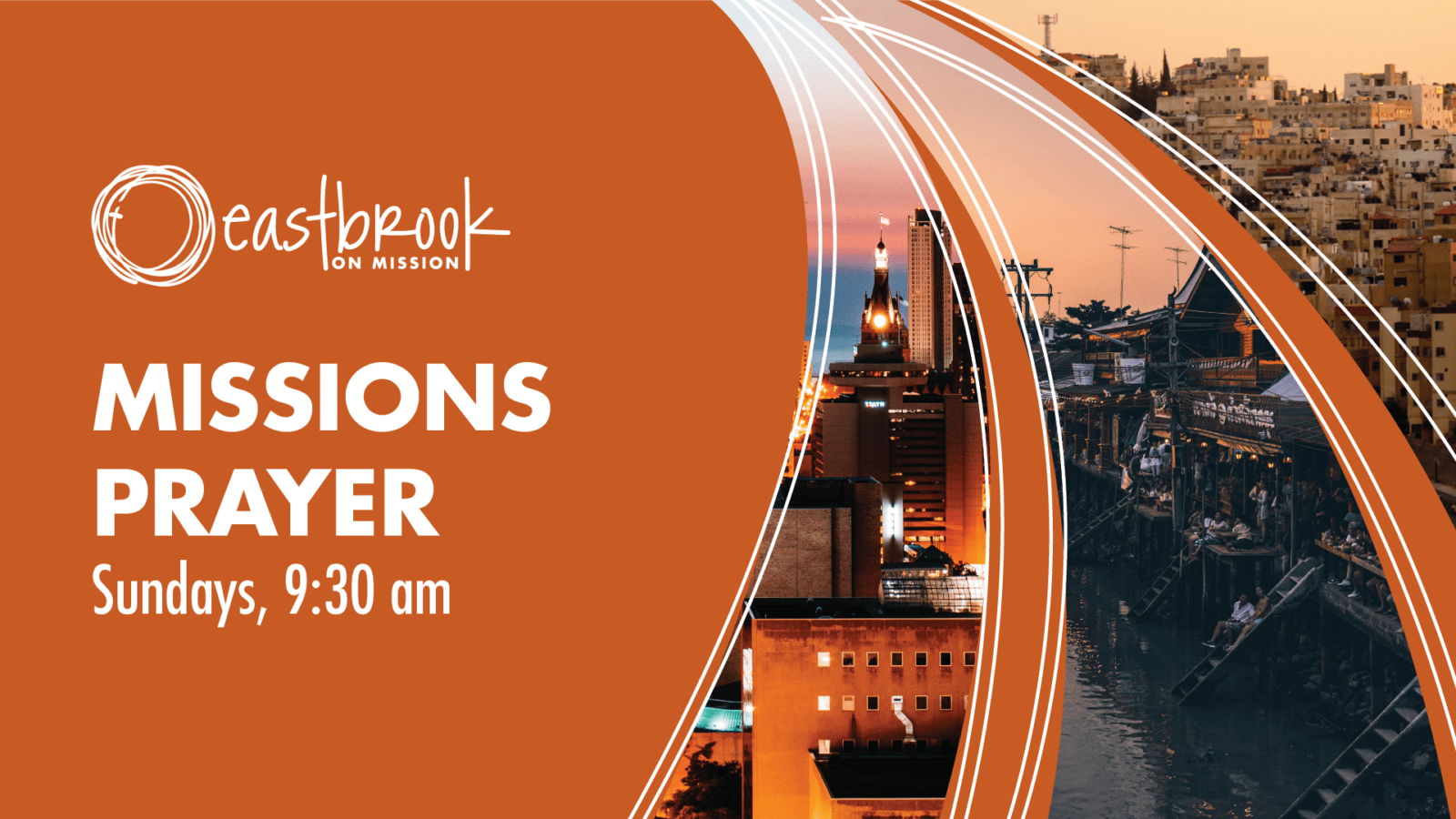 Missions Prayer Class
Our current season is one of those rare instances when every one of our partners in the city and world are greatly impacted by a single event. One of the greatest ways to serve alongside them is to lift them up in prayer. Join us weekly to hear from partners and to pray for our city and world with fellow Eastbrook members.
Join us on Sunday mornings at 9:30 am for an online Mission Prayer Class to hear more stories and pray with our fellow brothers and sisters in Christ online.
For a link to the meeting, please contact Dan Ryan; dryan@eastbrook.org, 414.429.5890.