---
Introduction to "Becoming Real"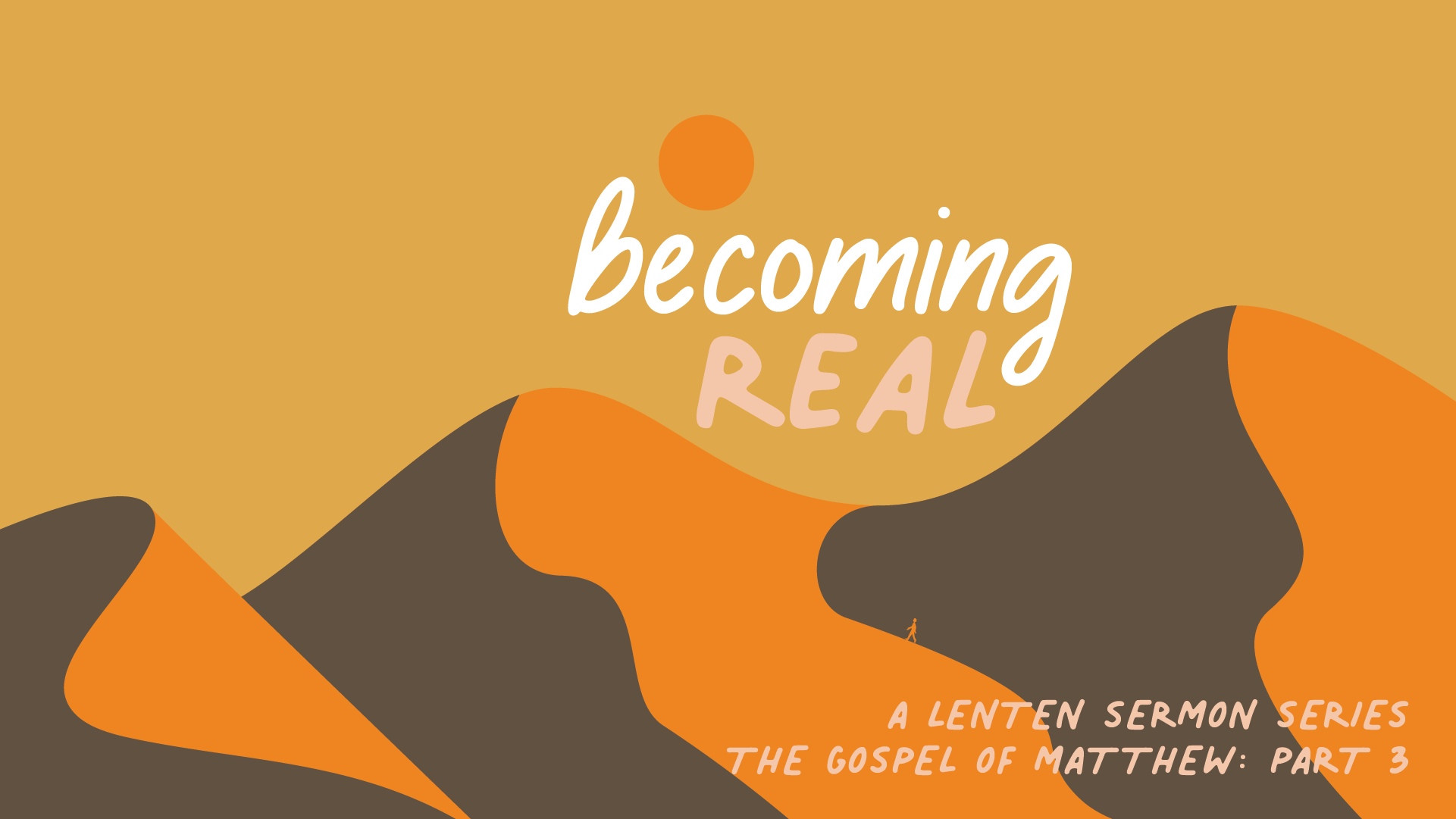 What does it look like to live real life with God?
There may be numerous answers to that question, but perhaps no portion of Scripture provides a clearer picture of what it means to live real life with God than Jesus' Sermon on the Mount (Matthew 5-7). 
St. Augustine of Hippo said that anyone who would "soberly consider" the Sermon on the Mount would encounter there "a perfect standard of the Christian life."  Even those who do not follow Christ experience the power of Jesus' teaching in the Sermon of the Mount. Writing of his own encounter with the New Testament and the message of Jesus, Mahatma Gandhi wrote: "the Sermon on the Mount…went straight to my heart." 
The Sermon on the Mount shows us what it means to become real in our life with God. 
The Gospel of Matthew alternates between narrative—stories from Jesus' life—and discourse—teaching by Jesus. Five major teaching sections punctuate the gospel with the Sermon on the Mount in chapters 5-7 being the most revered of them all. While other portions of Scripture echo the Sermon on the Mount, particularly the "Sermon on the Plain" in Luke's gospel (Luke 6:20-49), in an unparalleled way this sermon displays Jesus' wise and astute teaching. 
In this master sermon, Jesus articulates what living in God's kingdom looks like, touching on topics like prayer, fasting, alms-giving, murder, truth-telling, adultery, divorce, worry, and so much more. While the entire Gospel of Matthew can be described as a handbook for discipleship, the Sermon on the Mount offers the most clear and concise outline of the pathway of true discipleship—true life with God— found anywhere in Scripture.
In particular, the Sermon on the Mount displays Jesus as the new Moses. In ways that echo the giving of the law at Mount Sinai, the Sermon on the Mount shows Jesus as the One who has come from God with a deeper revelation of God's truth. There is a consistency with the Old Testament law in Jesus' teaching here, as Jesus says: "Do not think that I have come to abolish the Law or the Prophets; I have not come to abolish them but to fulfill them" (Matthew 5:17).  Simultaneously, there is something that refreshes and surpasses that law, as Jesus offers many contrasts: "You have heard that it was said…but I tell you" (5:21-22). The response from the crowds gathered around is powerful: "When Jesus had finished saying these things, the crowds were amazed at his teaching, because he taught as one who had authority, and not as their teachers of the law" (7:28-29).
The devotional booklet you hold in your hands is a an 11-week guide written by people within the Eastbrook family to help us draw near to Jesus Christ as we prepare ourselves for the joys of Easter. Traditionally, this journey is called Lent, beginning on Ash Wednesday and carrying forward to Easter Sunday. Lent is a forty-day journey, echoing the forty-year journey of Israel to the Promised Land and Jesus' forty days of temptation in the wilderness. Lent aims to lead us into deeper engagement with God through prayerful reflection and reading of Scripture. In particular Lent focuses on Jesus' path to Jerusalem and the crucifixion, a time when things became real for Jesus as the Lamb of God who takes away the sins of the world.
This year, our sermon series on the Sermon on the Mount will extend beyond Lent, and so, our Lenten devotional is part of a longer devotional that accompanies that longer series on the Sermon on the Mount. Beginning in Lent, with its emphasis on Jesus' steady walk toward the Cross, we will carry forward into Easter season, with its emphasis on Jesus' resurrection from death. This echoes two basic movements of our discipleship to Jesus: dying to self and rising to new life in Christ.
I can think of no more meaningful portion of Scripture to serve as the anchor of our forty-day journey during the season of Lent than Jesus' Sermon on the Mount. Perhaps now more than ever we understand that living as disciples means living with Christ and in His Kingdom in the face of many other options. Perhaps now more than ever we feel the challenge of our calling to truly live in Jesus' way in the face of many temptations and challenges. May God grow us through this journey together so that we might truly "become real" in Christ.
The peace of the Lord,
Matt Erickson 
Senior Pastor, Eastbrook Church 
---
About Eastbrook 365:
Due to the uncertainty of the season we find ourselves in, we at Eastbrook are writing and producing a year of daily devotionals that we are calling "Eastbrook 365." These devotionals will align with our sermon series from September 2020-August 2021 and will help Eastbrookers near and far grow deeper in their relationship with Jesus, while also continuing to pilgrimage together as a Church.
You can read these devotionals in a variety of ways:
Download the Eastbrook App for your phone and read each day (eastbrook.org/app)
Download individual PDFs of each devotional to read at home or print out at home (eastbrook.org/devotionals)
Sign up for the Eastbrook 365 Devotional email to be delivered to your inbox each morning (eastbrook.org/email)
Pick up a paper copy at church, either at a service, or in the Church Office, as each devotional begins (limited copies available)
How to Use this Devotional:
Plan a 15-minute window each day when you can thoughtfully do the daily reading. Set a time, create a pattern, and stick to it.
Decide whether you want to invite your friends, family, or small group to join you.
Begin each day by reading the Scripture passage at the beginning of each day. Each Saturday is a "Sabbath Day" for rest, reflection or catch-up.

 

Read the devotional and reflect on it. Use the reflection questions to talk about it with someone else or to journal on your own.

 

Use this online version of the devotional readings to reach out to friends online and around the world. Invite them to follow along with you during this year of devotionals from Eastbrook, which we are calling "Eastbrook 365." Use Eastbrook's Facebook page (facebook.com/eastbrookchurch) and other social media outlets such as Twitter and Instagram (@eastbrookchurch) to share ideas. Post your comments, thoughts, and questions in the online version. Read others' comments. This is a great way to learn from the perspective of others.
Recommended Posts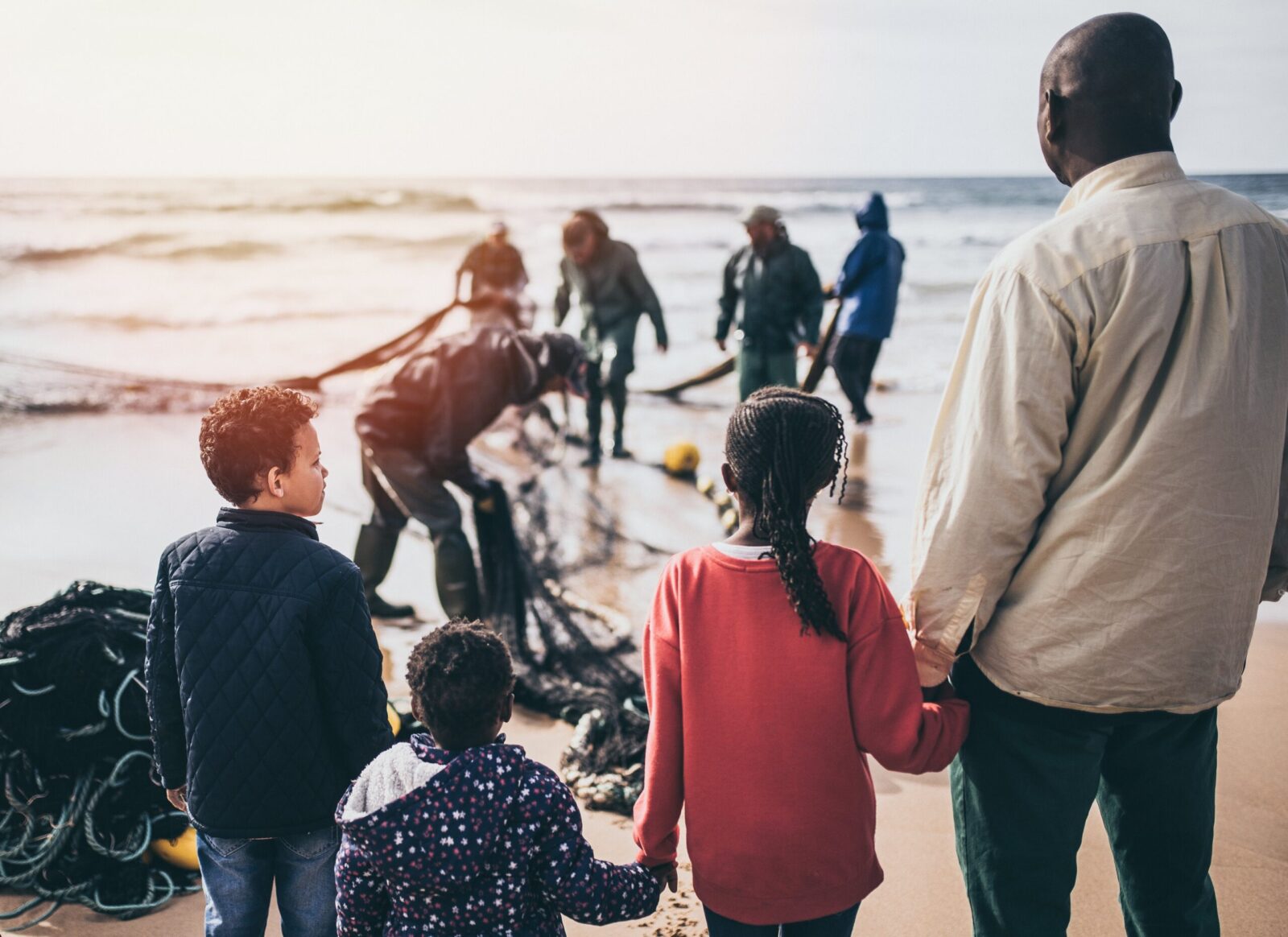 February 25, 2021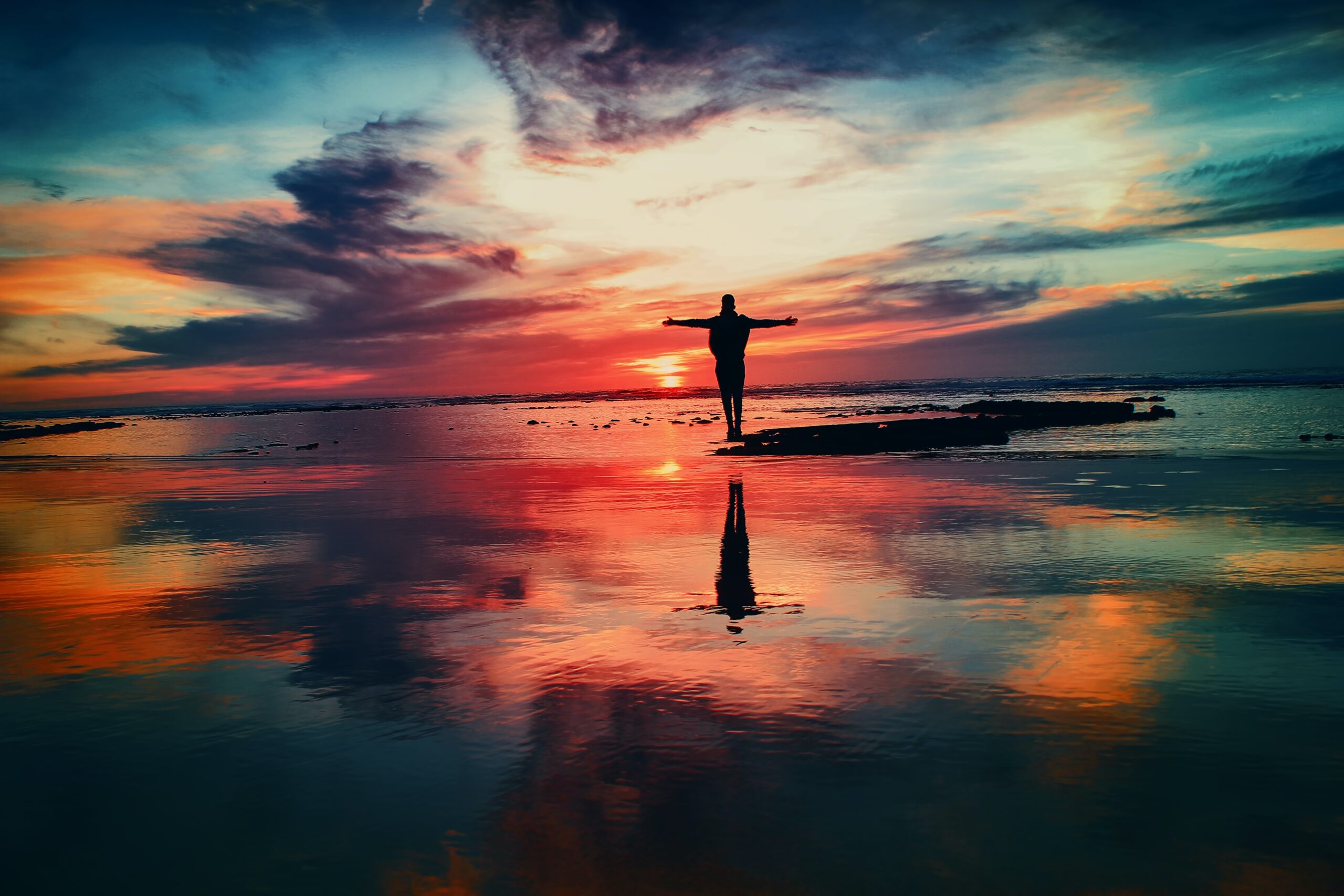 February 24, 2021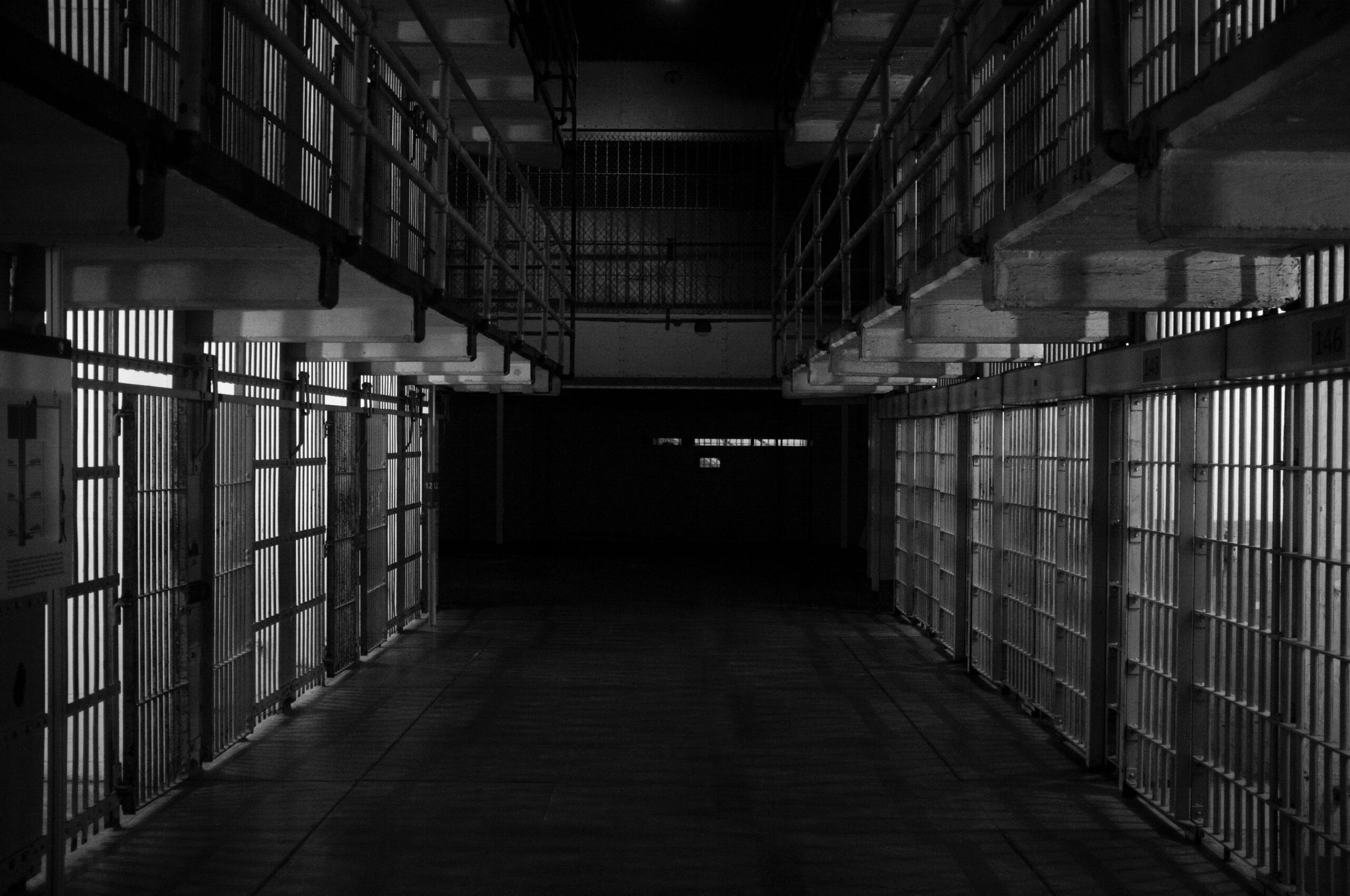 February 23, 2021