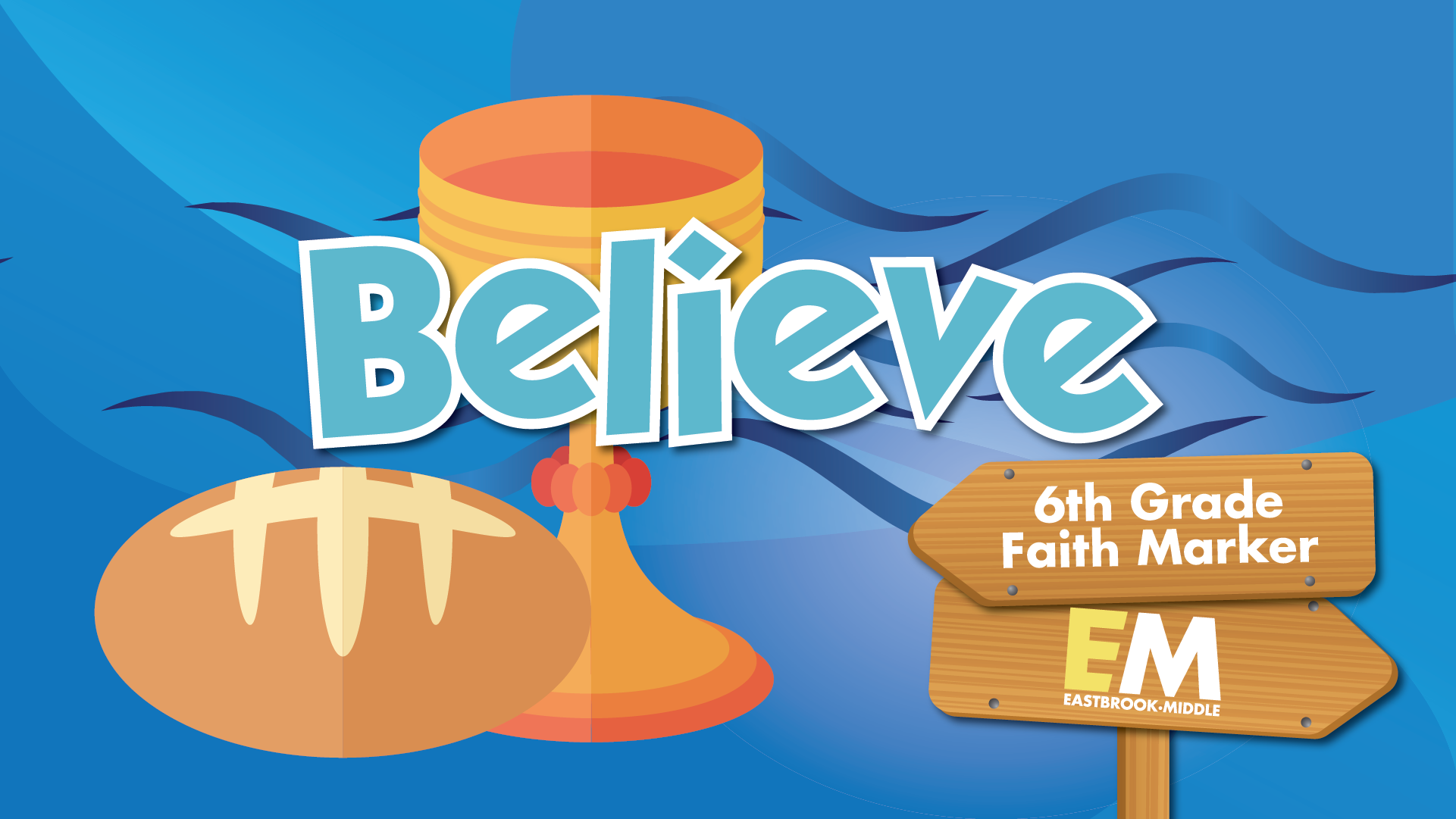 6th Grade Faithmarker: Believe
Saturday,  April 1 · 9 am-12 pm · Meet in Lobby
At about twelve years of age students can wrestle with many questions about faith. They may begin to move from simply accepting their parents' beliefs to taking ownership of their own faith. In the book of Luke, we read about Jesus, at age twelve, sitting in the temple listening and asking questions. Asking questions is an important step in owning one's faith. 6th graders are encouraged to ask tough questions and to investigate who God is as Father, Son and Holy Spirit!
During Sunday AM this March, 6th grade students will learn basic theology of God as well as the foundational doctrines of the faith, as stated in the Apostles' Creed. These include the ordinances of baptism and communion. Besides just informational knowledge, we want our students to grow in transformational knowledge as well. As a response to what they have learned, students who have made a commitment to follow Jesus will be provided with the opportunity to take communion with the whole congregation on the next day (April 2) and be baptized on June 11, at the Lakefront. Additionally, 6th grade students who have completed this Faith Marker are invited to lead the congregation in reciting the Apostle's Creed on Sunday, June 4.
Questions? Contact Jamie Chapman; jchapman@eastbrook.org, 414.228.5220 x227.