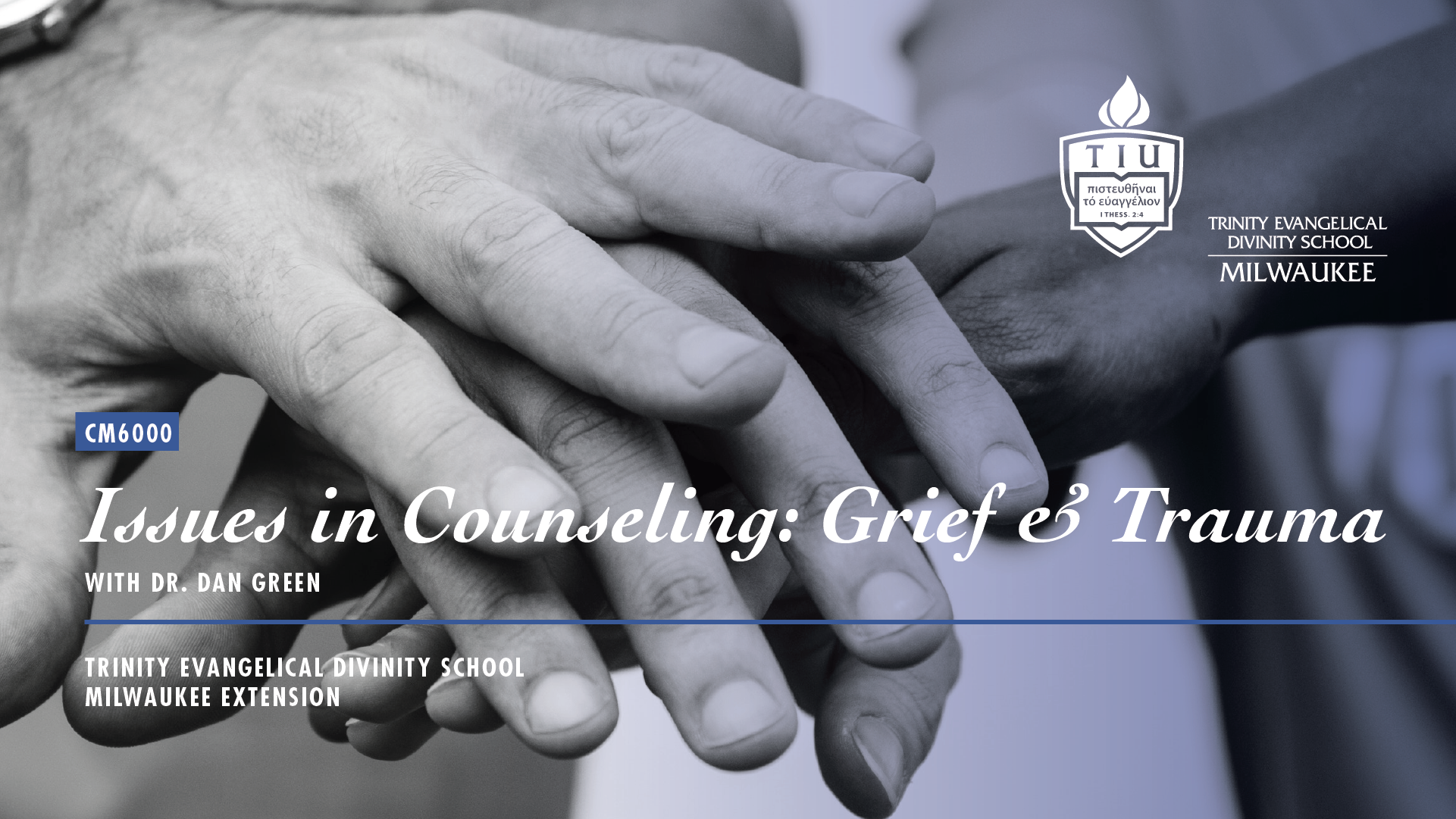 TEDS CM6000: Issues in Counseling — Grief & Trauma
Tuesdays, January 31-May 9 · 6:30-9:15 pm · Elmbrook Church (777 S. Barker Rd., Brookfield)
Grief and traumatic losses are universal human experiences. This course is an integrative examination of these issues. It is possible for Christians to develop a comprehensive approach to grief and trauma that reflects both a psychological understanding of human response to these experiences and a Christian understanding of the consequences of the Fall along with compassion, hope, and comfort.
Learn More at TEDSMilwaukee.org
Sign up for this course with Terri Carlson; TEDS@eastbrook.org, 414.228.5220 x267.