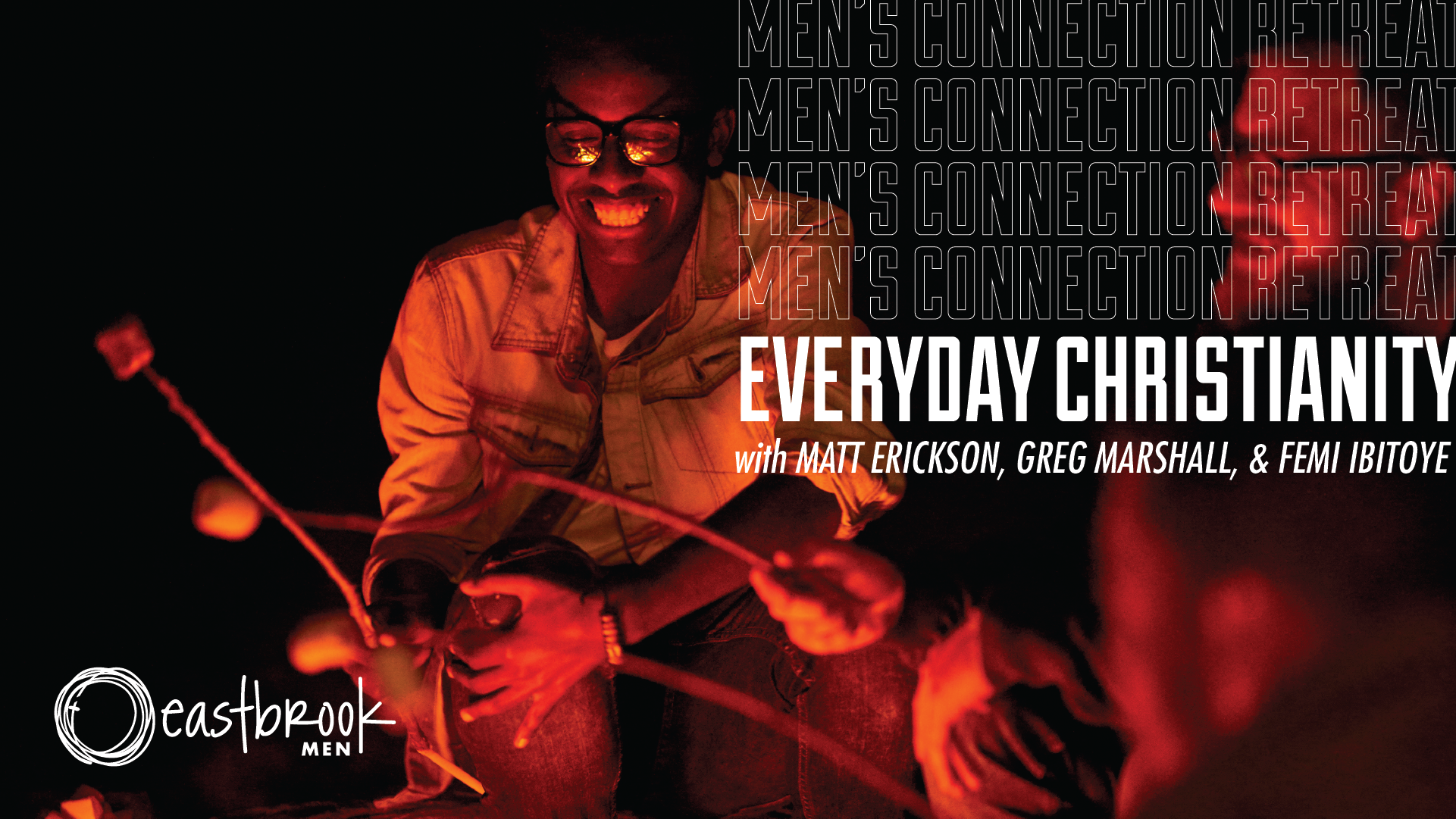 Men's Connection Retreat: Everyday Christianity
Friday, October 20-Saturday, October 21  ·  Lake Lawn Resort (2400 E. Geneva Street, Delavan)
Join with other Christian men this fall at Lake Lawn Resort to explore how together we can become better followers of Christ in our daily walk.
Jesus tells us "I am the vine, you are the branches. If you remain in Me and I in you, you will bear much fruit; apart from Me, you can do nothing" (John 15:5). How can we bear much fruit at home: as husbands and fathers? How can we bear much fruit at work: as humble servants? How can we bear much fruit in our communities: in Christian witness to a polarized world?
Our speakers will challenge us to encourage one another to grow deeper in our walk with Christ in our everyday activities:
Matt Erickson – Senior Pastor at Eastbrook Church
Greg Marshall – Chief Storyteller at CI Design and Member of Eastbrook Church
Femi Ibitoye – Senior Director, Worship & Prayer at Eastbrook Church
Lake Lawn Resort is a one hour drive from Eastbrook Church. Please plan to arrive between 4-5:30 pm on Friday night to check into your room. Dinner begins at 6 pm.
The price for this event is $150 per person (includes comfortable lodging for a four-person room, and three meals). Register by August 15.
Questions? Contact Pastor Jim Caler; jcaler@eastbrook.org, 414.228.5220 x213.